Regardless of industry, having a website is crucial to stay relevant and competitive. Unfortunately, 45% of small business owners fail to meet this requirement. Web development is often seen as an intimidating process, discouraging SMEs to seize the opportunity to grow. 
Content management systems aim to make web design more accessible and easily understood by non-professionals.
A content management system (CMS) is a software application that facilitates web development. They are typically designed to help novice developers build a website from scratch even without knowledge in coding.
CMS software has been around for a long time. Today, they power websites for even the biggest brands. This 2020, the top 10 market-leading CMS are:
1. WordPress
WordPress is a versatile site-building platform used in online publishing and e-commerce. It is best known for its easy-to-use interface which allows users to set up a website without coding experience.
The open-source CMS is free to download and fully customizable with a vast theme directory. Aside from covering the basics, WordPress includes thousands of plugins with specialized functions. These let you add shopping carts, galleries, and contact forms among others. You can also use themes and plugins from third-party developers and marketplaces.
WordPress makes it easy to create a website on your own, but with a web design company, you can take things to the next level. Expert WordPress web developers can custom-build themes that match your vision to a tee. This means no unused features to slow down your website or blow up your file sizes unnecessarily.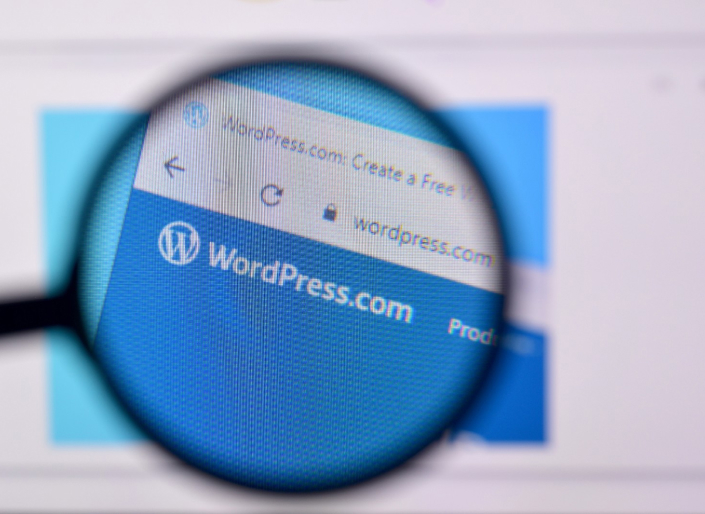 Websites made with WordPress rank high on Google and other search engines. That's because its code is simple and its themes are highly responsive on mobile devices. It is also built with tools and plugins for SEO and resolves 80-90% of Google's crawling issues.
WordPress dominates the field as it holds 61.8% of the market share. Although it is branded as the perfect CMS for beginners, WordPress is capable of supporting complicated web portals for big corporations. The CMS powers 34% of all websites and 14.7% of top websites including Sony, Time Inc., NBC, and the New York Post.
2. Drupal
Drupal is a popular CMS used in financial technology, e-commerce, sports, and healthcare. The software is free to use but requires technical expertise. It is based on the LAMP stack and follows a modular design, meaning web features are manipulated by installing and uninstalling modules.
Drupal is known for its ability to power content-rich websites, supporting videos, polls, blogs, podcasts, and statistics to start. This is matched with impressive scalability as the CMS lets you add web pages without making major changes to the script.
In terms of customization, Drupal boasts over 16,000 modules and plugins, granting you access to a plethora of features. Its biggest asset, however, is its robust security. Drupal is routinely tested and updated to protect itself from potential vulnerabilities. What's more, the platform automatically locks down directories so they can't be accessed by visitors directly.
Notable websites using Drupal are the U.S. Department of Commerce, the World Economic Forum, and The White House.
3. Joomla
Joomla is a free open-source platform that connects your website to a MySQLi, MySQL, or PostgreSQL database. Since its initial release in 2005, the CMS has focused on usability and extensibility, boasting plugins with multiple functionalities. 
Joomla uses PHP scripting so it is rare to encounter compatibility issues using its framework. Although it is more difficult to learn, you are afforded greater flexibility to display various content types in your own terms. If you're into e-commerce, Joomla CMS lets you manage different aspects of your virtual storefront all in one place.
Its user community is comprised of over 1,500 active contributors. They are responsible for developing thousands of unique extensions and templates and are quick to provide assistance in building your website.
Mobile-friendly and perfect for a content-heavy strategy, Joomla is trusted by over two million websites. These include high profile portals such as Harvard University, Linux, and LA Weekly.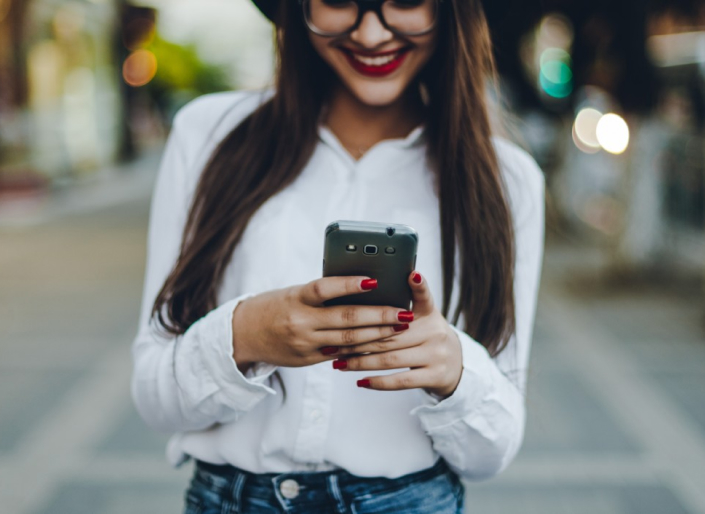 4. Magento
Magento is the world's number one e-commerce platform. It is an open-source CMS that uses MySQL and Zend PHP databases. Armed with an array of personalization features, it allows you to enhance user experience and cater to a wide market with ease.
Magento CMS supports multiple languages, currencies, and pricings. It also offers a one-step checkout process and advanced navigation features. An e-commerce website built on Magento can even be integrated with a variety of payment gateways, applications, and networks.
Its intuitive interface makes it easy to implement search engine optimization and marketing strategies. Business owners gain more control of merchandising, promotion, and catalog management with over 5,000 plugins and extensions.
Handling over $155 billion transactions yearly, Magento currently occupies 1.9% of the CMS market share. It is trusted by over 250,000 merchants, including top brands like Ford, Christian Louboutin, Omega Watches, and Bulgari.
5. Squarespace
Squarespace is famous for its simple drag-and-drop website builder. Living up to its tagline, "Build It Beautiful", the CMS grants you access to a stunning collection of design templates. You can personalize these layouts by changing fonts, colors, and other settings while maintaining the responsiveness of the site. 
The beauty of Squarespace lies in its built-in features. There are no compatibility issues between its apps and extensions and you are given an extensive knowledge base and customer support. It also includes its own website analytics so you can fully optimize your content and design.
Without prior web development experience, you can easily build a website from scratch. It is typically used by SMBs, musicians, restaurants, and bloggers as it comes with better blogging tools than most of its competitors. 
For $18 a month, you can avail of the basic business plan which includes a free custom domain, premium integrations and blocks, and a professional email from Google.
6. Wix
Wix is similar to Squarespace in that its appeal lies in its drag-and-drop interface and ready-to-use themes. The platform mostly caters to basic users but is also a good option for experienced developers looking to build an e-commerce store.
The CMS provides comprehensive features for effective online selling. For example, Wix supports online payments via multiple payment methods and does not require any commission from your sales. You also have the option to set up coupons and track orders in real-time. 
Websites made with Wix are optimized for mobile users. It transposes content from your regular page into a layout that appears best on mobile phones. While this process is automated, you can manually edit its design to better suit your brand.
Wix has grown tremendously since it was founded in 2006. Today, the platform has over 85 million users in 190 countries. Its basic plan starts at $13 per month, while its business plan goes for $23 to $500 monthly.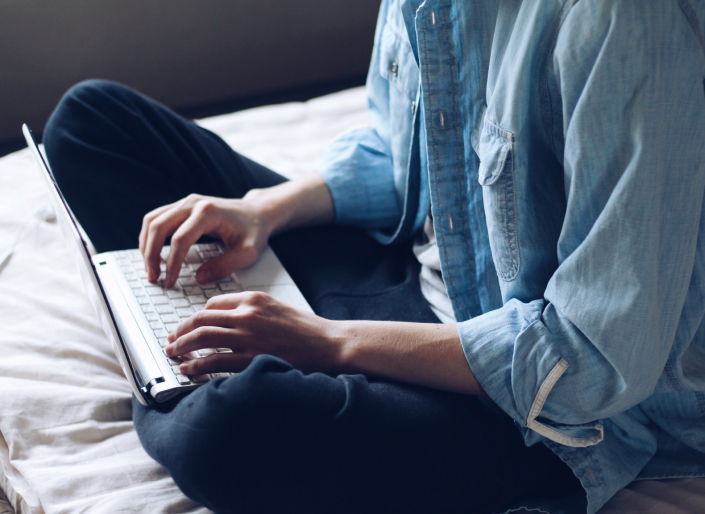 7. Hubspot CMS
Hubspot CMS is the leading platform when it comes to merging your website with marketing strategies. It combines all publishing tools in one so you can edit, test, and integrate posts without switching between content management systems. You can even create and keep track of blogs, landing pages, and emails at the same time.
Its best feature comes in the form of Smart Content, which lets you personalize content and CTAs based on user behavior and buyer personas. It is also powerful enough for you to set specific rules depending on the visitor's browser language, device type, referral source, and county.
The CMS ties everything together with SEO features, mobile-friendly themes, and built-in analytics tools to track website performance and traffic. You can avail of its features for $300 a month, plus a one-time onboarding fee of $1,000.
8. Adobe Experience Manager
Adobe Experience Manager (AEM) is a world-renowned CMS tool for enterprise users. It is commonly used as a central workstation to streamline work processes and harmonize optimization efforts across different channels.
Its main selling point is that it simplifies the management and delivery of website content through five modules: Sites, Assets, Mobile, Forms, and Community. With AEM, you can manage multiple websites and deliver personalized experiences to consumers on their desktops and smartphones.
The CMS is part of the Adobe Marketing Cloud. As such, it is easily integrated with other Adobe products. It also comes with an impressive set of out-of-the-box features to speed up development like the AEM Social Communities. This framework merges all social and collaborative applications.
Depending on your needs, you can get AEM for a customized prize.
9. Shopify
Shopify is a CMS made specifically for building e-commerce websites. It has great usability and an intuitive admin interface. With Shopify, you don't need any technical expertise to launch a basic online store. The CMS takes care of all software updates and efficiently handles spikes in traffic.
In addition to providing attractive themes, Shopify has powerful SEO features to ensure your store's visibility. Advanced data analytics help guide your marketing strategies, while specific marketing tools like social media integration help execute them effortlessly.
Shopify is also big on security. You can enable SSL certificates to encrypt sensitive data and pass it through a secure connection.
For $29 to $299 per month, you can leverage these features plus manage inventory, abandoned carts, and blog posts.
10. BigCommerce
BigCommerce features tons of built-in tools that help you build your store and sell online. It is the only e-commerce CMS that lets you trade products or services without using a third-party app. It even lets you choose your preferred payment gateway charge-free.
While BigCommerce has relatively fewer templates available, you can customize them using HTML and CSS. A BigCommerce developer can download the script and work on the template offline so it doesn't disrupt store operations. Once you're ready to roll out changes, you can upload the code to the Theme Editor to go live.
Some of the functions embedded in BigCommerce themes include inventory tracking and management, abandoned cart recovery and analytics, and coupon code creation. The CMS also enables you to market your products on eBay, Amazon, and Google Shopping.
The pricing starts at $29.95 and can go as high as $249.95.While a lot of CMS platforms are beginner-friendly, there is no substitute for a team of experienced web developers. Get in touch with DevWerkz today to outsource your web development project and give it the professional touch.