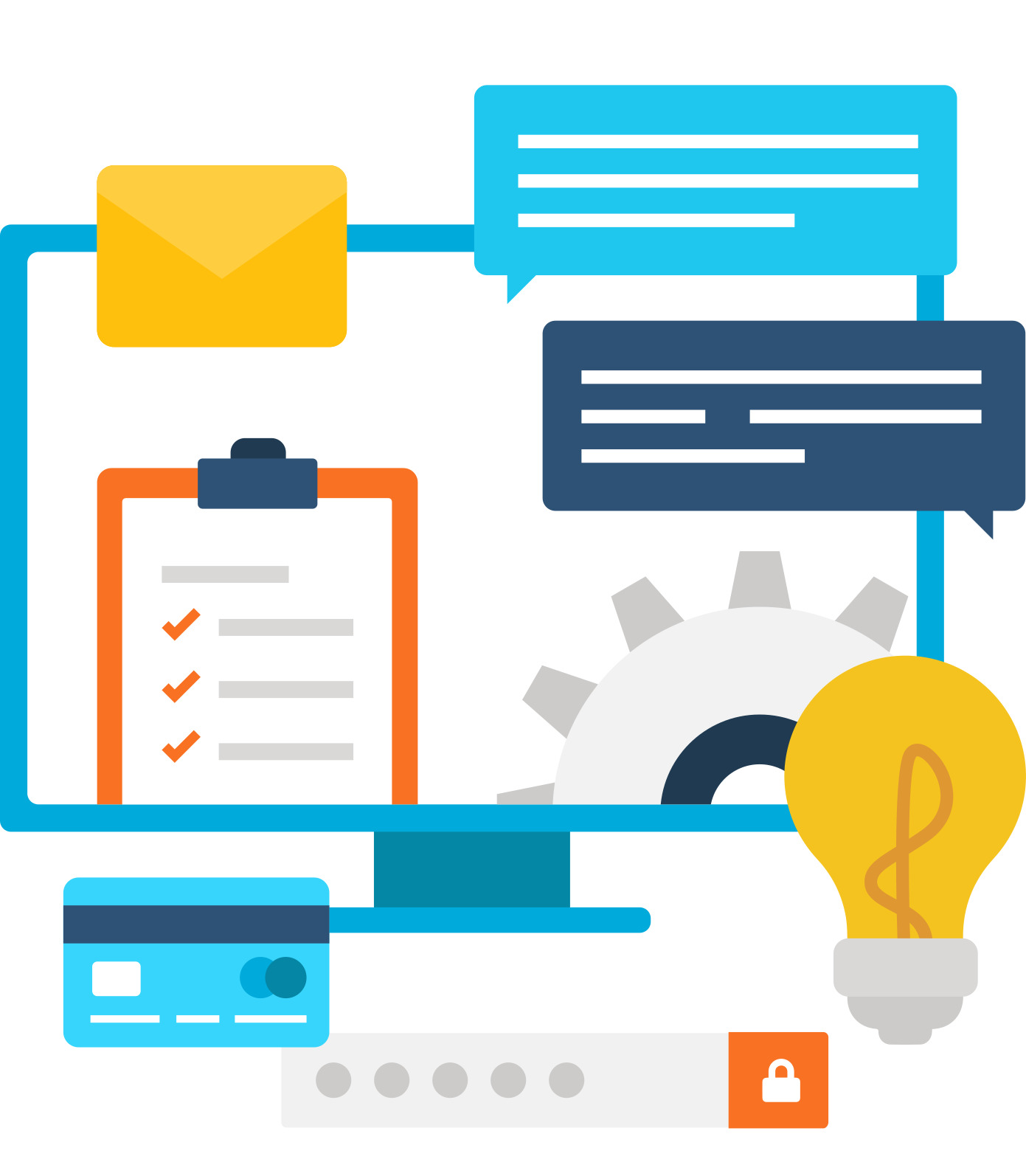 Devwerkz brings the technical talent necessary for building intuitive and functional web-based apps — and keeping them running.
Applications have fueled disruption and made way to improvements that and transformed industries. In the process, they have solved complex organizational problems across industries. From hailing transportation on-demand to tracking stocks and inventory, the arrival of apps made it seem effortless to complete otherwise time-consuming tasks.
But behind every app, even those that seem straightforward, is complex technology, robust architecture, and precise code – all engineered to deliver a cohesive and intuitive experience.
Whether you need a web-based app to streamline your operations, improve customer experience, or overtake your competition, Devwerkz can help. Using our technical know-how, strategic insights, and knowledge of industry best practices, we build web-based apps that spur brand success.
Quality, Intuitive Apps for Any Industry
Are you in the hospitality industry and are looking for a solution that allows your guests to book a room with just a few clicks? Perhaps you're in retail and in need of a solution that lets you accurately keep track of your inventory?
We're aware that you may be operating in a saturated and competitive market. We empower you to one-up the competition by bridging the time to market through functional web apps that are easy to use. The quicker you can get working results, the more efficient your operations, and the more satisfied your customers will be.
To help you stay on top, our service includes rigorous testing. This lets us squash any bugs before they do damage and address change requests earlier. That way, we get to maintain the overall quality of your web app.