Engaging Design + Strategic Development
Online businesses built to effectively reach their audience
Work With Us
Solutions
Have you ever had a vision for a product you were so sure would take off, but had no time or technical experience to build it yourself?
Or maybe you're already running a business with a kickass marketing team, but need someone to execute the creatives for the marketing strategy?
At DevWerkz, we specialize in creating user-friendly online products and platforms.
Tools of the Trade
We can build the platforms you need with the tools of our expertise.
Our Work
DevWerkz has worked with multiple agencies and emerging brands over the years and around the world to help their own and their customers' businesses address any design and development needs. Here are some clients we have partnered with and some projects we have collaborated on:


Serious Workers
We get the projects done.
117 hours of research
each month
4281 lines of code each
week
39 sketches of ideas
each day

Lively People
We still know how to have fun
The design team are all gamers.
The engineering team are all cyclists.
The management regularly does karaoke.
Meet The Team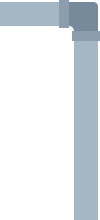 We Are

Web Designers

A beautiful project is what first catches your audience's attention. The DevWerkz design team follows UX best practices to make sure that the output is both engaging and user-friendly, whether on print or on the web.
UI Design
Website Design
Marketing Materials
Email Design
Landing Pages
Work With Us
We Are

Web Developers

A pretty platform won't hold your audience for long if it doesn't work well. The DevWerkz engineering team brings the designs to life with their experience in various coding languages, combined with meticulous attention to detail.
Systems & Applications
Website Development
E-Commerce
WordPress / Magento
Sales Funnels
Work With Us
Turn your project from a vision into a beautiful, working product.
We love our work and we'd love to work with you.
Partner with DevWerkz today.
Work With Us