Not so long ago, the concept of ordering and receiving products through a computer was just a dream. Now, it's practically everywhere. We can browse through hundreds of catalogs on our phones and compare brands in a flash. 
From small items like clothes and stationery to larger parcels like home appliances and furniture, we can get our hands on almost everything over the internet—and in the comfort of our homes!
Of course, it wasn't always this glamorous and easy. In this blog, we'll take you through the history of eCommerce, where it is today, and where it's headed. 
The History of eCommerce
eCommerce has gone a long way from its humble beginnings. In 1979, Michael Aldrich, a British inventor developed online shopping. 
Back then, it was called teleshopping. Aldrich's invention connected domestic TVs to a processing computer via the telephone, which allowed consumers to order from and message businesses using a simple interface. The technique was later renamed eCommerce.
When the Internet and the Word Wide Web became available to the public, eCommerce gained economic viability. In 1994, Pizza Hut started taking online orders on its website. A year later, eBay was born, and Amazon secured its first sale.
From there, more and more people enjoyed Internet access and participated in online shopping. In 1996, there were over $1 billion in online sales. When PayPal was introduced in 1998, it drove the growth of eCommerce further as it provided an easy way to pay online.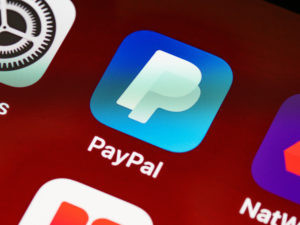 Unfortunately, the Internet bubble burst of 2001 left many online businesses bankrupt. To encourage online purchases, companies offered big sales and promos during the holidays. By 2005, eCommerce officially made a comeback and the term "Cyber Monday" was coined to mark the biggest online shopping day of the year.
The following years saw the continuous rise of eCommerce. Hundreds of online shopping platforms were established and global eCommerce transactions breached $20 trillion. 
eCommerce Now
Today, eCommerce remains unstoppable. Recent events like the COVID-19 pandemic greatly shifted consumers' preferences from buying at physical stores to purchasing goods online. And now that most of the world is going back to the old normal, eCommerce maintains its progress. 
Important Statistics
So how big is eCommerce, you might ask? That's something best described using numbers.
Current Trends
Modern innovations have improved eCommerce tremendously, creating better online shopping experiences. In 2022, the most influential trends include augmented reality (AR), chatbots, and mobile shopping.
AR as a gamechanger
AR technology allows users to virtually try on a product before making a purchase. AR has been around for a while, but it wasn't until recently that the technology became mainstream in eCommerce. 
Fashion brands utilize AR so that shoppers can "fit" clothes and accessories. Other companies grant users the ability to set 3D models of furniture into their space. Because the models are to scale, consumers get a good feel of the products without having to visit physical stores.
24/7 customer service chatbots
One of the best ways to attract customers and increase repeat buyers is to ace customer service. The advantage of online shopping is that there are many avenues to provide customer service even after business hours. And in this area, chatbots are currently in the lead.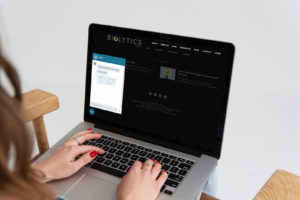 Sophisticated chatbots can assist consumers while shopping by giving personalized recommendations, answering FAQs, and leading them to checkout. The best part is that they're responsive at any given time.
Mobile shopping domination
Mobile shopping is steadily eclipsing purchases made on desktops. According to Statista, mCommerce (mobile commerce) is expected to grow twofold by 2025, amounting to over $710 billion. 
This trend emphasizes the importance of responsive design and a mobile-first approach to web design and development. 
Other trends
Apart from the big three, current eCommerce trends highlight personalization, big data, video content, and multiple payment methods.
Challenges
While eCommerce is enjoying the spotlight, the industry isn't without problems. With millions of shopping platforms available, the market is saturated and small businesses have a hard time converting visitors and earning customer loyalty.
Customer expectations are also at an all-time high since users are accustomed to fast loading times and seamless shopping experiences from established brands. Because there are so many options available, users don't settle for less and are quick to bounce out of unoptimized websites and web apps.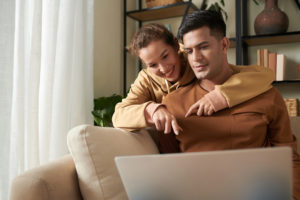 Another major challenge is cybersecurity and data privacy. Technological advancements are great for business owners and consumers, but they also empower cybercriminals. Since eCommerce platforms process a lot of confidential information, it's pressing to double down on security measures to prevent data breaches. 
On the Horizon
Many experts believe that eCommerce is here to stay. The industry is going to continue evolving as new tools and software are introduced. Unfortunately, this means that businesses that fail to adapt are going to get pushed out of the competition. 
As early as now, it's important to look ahead and keep an eye out for future trends. Voice search and visual search are getting tons of traction but not many eCommerce websites are utilizing them just yet.
Delivery drones are also on the rise. Amazon, UPS, and Domino's already have them integrated into business operations, albeit on a small scale. There are long ways to go before drones get commercial approval and become accessible to startup brands. But what's for sure is they will reshape eCommerce significantly.
Finally, and perhaps the most urgent, is the impending death of third-party cookies. When the time comes, eCommerce platforms would have to rethink their strategy on personalization. 
Future-proof your online platforms 
Want to boost conversion rates and leverage the latest trends? 
Work with a seasoned team of web developers and designers. At Devwerkz, we build stunning websites with the newest technologies to grow and future-proof our clients' businesses. Contact us today.