Black Friday is just around the corner. You and your team should have already published targeted marketing campaigns and decided on discounts and promos by this time. The earlier you prepare, the smoother and more successful it will be. 
To make sure you're all set, we've created a last-minute checklist for your website. Go over this list and watch this year's Black Friday Sale go off without a hitch. 
1. Site speed and performance
The holidays bring in a lot of new visitors to your website, especially if your marketing team did a good job. While it's exciting to think that more people will be looking into your store, you must be prepared for it. 
Traffic surges cause a lot of problems in site speed and performance if you don't have the right infrastructure. The last thing you want is to experience downtime in the middle of the biggest sale of the year. 
Conduct regular speed tests leading up to the day and ensure that your servers can handle thousands of users at once.
It's best to have dedicated servers for this occasion so upgrade your web hosting plan if you must. Also, Identify bugs and outdated software and address them immediately.
2. Website copy
Web copy that works on a normal day may not be enough during Black Friday. After all, you're up against other brands that likewise aim to maximize their earnings. 
Optimize your web copy by doing keyword research and incorporating what you find into your copy. Every year is a little different. Current trends and the context of your shoppers influence what they'll look up online.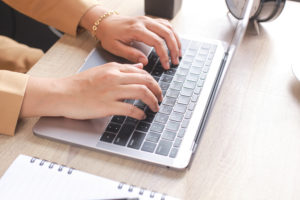 Rather than aiming to rank for generic keywords, go for niche-specific or long-tail keywords by adding specifications. They may get less search traffic but they'll appeal to shoppers who know exactly what they want to buy. 
The most important keywords should be on your main headings, title tags, alt texts, and product descriptions. This will make it easier for buyers to find your unique offers online.
3. Landing pages
Hopefully, by now, you've realized the power of custom landing pages. Many studies support the use of multiple landing pages to match different buyer personas and traffic sources for increased conversions.
It should go without saying that the ads you run for Black Friday deserve landing pages of their own. This gives consumers the satisfying feeling of continuity which encourages them to see the engagement through checkout. 
The design doesn't have to be anything fancy. What's crucial is that the content and visual elements are consistent with what the user saw on your ad. 
Focus on your offer and remove distractions. Landing pages exist with a singular purpose so anything that strays from getting a conversion has no place in your design.
4. Featured offers
You've probably heard a lot about integrating data analytics into your eCommerce website. Come Black Friday, the insights you've collected over the years are ten times handier. 
Knowing your best sellers helps you maximize profits. Your most loved products should be front and center on your website. If you can come up with a good bundle deal, you'll attract a big crowd and claim a lump sum by the end of the holidays.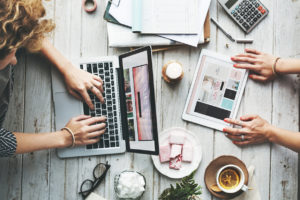 Choosing featured products is crucial since it sets the tone for the rest of the shopping experience. Whatever you highlight should be compelling enough to stroke someone's curiosity or make the sale in an instant.
As always, place the most important and relevant information above the fold, and don't forget to optimize banners so they load fast.
5. Discounts
Consumers are enticed by discounts because they create a sense of urgency. A ticking clock on slashed prices nudges buyers to swipe their card and checkout.
Advertise discounts as soon as possible to build anticipation. When it's finally time to put them into action, make sure that they're reflected on your website. 
Double-check whether or not they appear on product pages and the checkout page. Additionally, see to it that they match what you've put in ads and social media campaigns.
6. Promo codes
In the same vein, promo codes afford users the same rush. But what's risky about them is faulty promo codes result in high cart abandonment rates. 
We've all probably experienced entering a promo code only to find that it doesn't work or that it comes with a catch. It could be an issue of minimum spending, restriction to a particular payment method, unclear expiration dates, or simply that you haven't updated your website.
Remember that your consumers shouldn't have to jump through hoops to get what they want. Be transparent about the limitations of your promo codes so customers know what to expect from the start. Doing so will not only earn you more sales but also prevent customer attrition in the long run.
7. Checkout experience
Speaking of abandoned carts, nothing kills the prospect of a sure conversion faster than a dreadful checkout experience. 
When a customer is ready to pay, don't block their way with lengthy forms. Buyers should be able to accomplish checking out their cart with just a few clicks, especially if they've done business with you before.
Adding multiple payment options helps speed things up and accommodates a variety of users. E-wallets like Google Pay are picking up steam so take steps to include them into your website.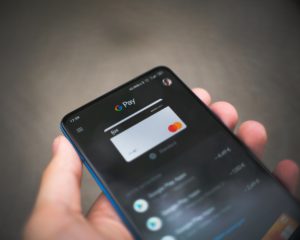 For new shoppers, prioritize securing the sale before asking them to make an account. This way, they won't need to re-input information they've provided and prevent them from bouncing off of your website.
8. Location data
Although we're talking about eCommerce and online shopping, the pull of brick-and-mortar stores is still undeniable. 
If you have a physical store, verify and update your location data on your website. While you're at it, do the same for your social media pages and Google Maps. 
Customers are going to be looking at your official channels for information on store branches, business hours, and contact information, so don't let them down.
9. Customer service
Excellent customer service is expected of every brand and determines whether or not you'll see repeat buyers in the future. On the busiest shopping weekend, you want to provide answers fast at all times.
Enabling a chatbot is the easiest way to keep communication lines open and serve customers in a timely manner. You can program chatbots to respond to frequently asked questions, help buyers during checkout, recommend products, and more. 
Chatbots are very useful but if a customer needs to speak with a live agent, make sure you have that option available.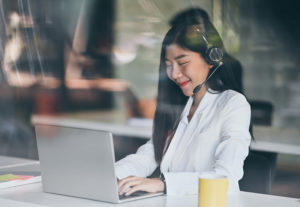 Aftercare is also very important but often neglected. A simple thank you message upon checkout reinforces buyers to stick with your brand. 
Furthermore, consumers should also be able to track their purchases on your website without breaking a sweat. Provide them with a tracking number and contact information in case something goes awry. 
10. Mobile-friendliness
Finally, test for mobile friendliness. By the end of the year, mobile commerce sales are expected to reach $3.56 trillion, accounting for almost 70% of all eCommerce.
Invest in responsive design and mobile sites. Regardless of screen size, your website must be easy on the eyes, intuitive, and responsive to all user requests. 
Work with a Professional Team of Web Developers and Designers
Make the most out of the holiday season with a seasoned team of web developers and designers. We create custom themes and functionalities for stunning web pages that convert. Contact DevWerkz today.