Most consumers do research before making transactions, and among their top sources are websites and social media. As such, it's become undeniable how websites are necessary to grow your businesses and gain credibility.
To edge out your competitors, your platform needs to be secure, look stunning, and provide relevant content. If your bounce rates are high and your conversions are low, it's probably time for a website redesign.
There are many telltale signs that your website needs a fresh look. But even when they're right in your face, you might hesitate to redo your code and branding. It's a lot of work and if you don't know what you're doing, you could tank your SEO rankings in the process.
Thankfully, there are things you can do to keep—and even improve—your SEO. 
1. Audit your website
Website redesigns aren't done on a whim. They're made with specific goals like improving user experience, attracting visitors, increasing conversions, and more. In order to achieve these objectives, you first need to set benchmarks and identify what's wrong with your current platform.
Conduct a full website audit to analyze your content, site speed, and overall website health and performance. From there, you can decide what to keep, what to change, and what to scrap. 
You can use tools like Google Analytics to generate quick reports and get an overview of your website. Then, review the results against different criteria and see how they align with your business goals.
This first step is crucial because it sets the tone of the website redesign project. Always reference the results of your website audit to prevent publishing the same mistakes and to get the most out of your efforts. 
2. Make a copy of your current sitemap
One of the most common reasons for losing SEO rankings after a website redesign is forgetting to upload key web pages. To avoid this, you need a copy of your current sitemap.
A sitemap is a file that contains information about your web content. It also shows the information architecture of your website, giving you a bird's eye view of how different web pages are interconnected and arranged. 
You can create a sitemap using various tools and plugins like Yoast SEO. It should give you a complete list of your URLs, titles, meta descriptions, and internal links.
The point of this is to create a checklist. With it, you can ensure that high-ranking web pages are successfully transferred to your new domain and that your URLs are correct and consistent. 
3. Set up a staging site
A staging site is a duplicate of your website where you test your new UX/UI design before it goes live. It also serves as a backup in case something goes wrong during production.
It's important to implement changes on a staging site first to weed out bugs and errors. This way, poor design choices don't reach your end users, and your image remains spotless.
Make sure that your staging site is invisible to search engines, or else you'll be penalized for duplicate content once you roll out the actual website. Secure the domain of your staging environment using HTTP authentication or limit access via IP whitelisting.   
4. Update website content
Many websites that need redesigning get one after a significant amount of time since their first launch. During that time, a lot of changes might have happened. 
For example, some products and services might no longer be available. If these mistakes make it into the live website after a redesign, it would be a major source of frustration for your patrons.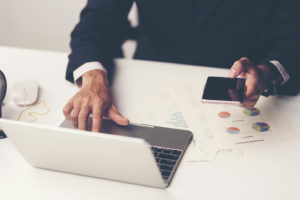 Review your product and service descriptions, pricing, blogs, and contact information. They should all be updated and in tune with your current goals and branding. If you find pages that are unsalvageable and have zero SEO value, delete them.
5. Optimize on-page SEO
Now let's talk about on-page SEO. Although you need to update your web content, it's crucial to understand how it could affect your rankings. 
When web crawlers index your pages, they consider your information architecture to determine relevance. The structure and arrangement of your content tell search engines what your site is about, which they use to match with users' search intent. 
So, if you make drastic changes to copies, blogs, and on-page SEO elements, it could negatively affect where you land on SERPs. 
Be careful not to delete or heavily edit the content on high-ranking pages. You'd also want to retain critical keywords, headlines, meta descriptions, and HTML tags. To optimize other pages, you can target different keywords, merge closely-related content, and improve internal linking.
6. Implement 301 redirects
Losing traffic after a website redesign is usually a sign of broken redirects. Before even touching your staging site, it's best to prepare a redirect plan to avoid problems during and after migration. 
Use your old website's sitemap as a starting point. Each time you revamp a URL, match it with its old link and document the change. Try to do this religiously so there'd be no guesswork involved in your full 301 redirect map.
After implementing your redirects (301, not 302 redirects), crawl your old URLs to make sure everything leads to their corresponding pages.
7. Follow a website launch checklist
Launching a website redesign is hard work. It involves a lot of technical steps, so we recommend getting assistance from professional developers. This is to prevent downtime and other errors. But regardless of who's doing it, you should always have a website launch checklist ready.
A checklist includes general and specific instructions that need to be crossed off before going live. Some items on the checklist are done in the early stages of development, while others serve as a reminder of things to double-check at the last minute. 
8. Test your new website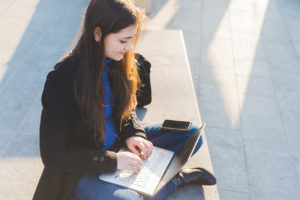 After launching your redesign, do an SEO audit to catch and address flaws in your new platform. The sooner you do this, the more effective you'd be at preventing a catastrophe. After fixing whatever issues you find, the next step is monitoring. 
For the first few months, you need to closely monitor your new website. Run multiple speed tests, triple-check redirects, and track key metrics to troubleshoot immediately. 
9. Submit your new XML sitemap
Finally, resubmit your XML sitemap for indexing. Again, Google and other search engines rely on information architecture and website content to come up with SERP rankings.
Ensure that web crawlers have access to the correct sitemap, or else your efforts would have been for nothing.
Revamp Your Website with DevWerkz
Increase conversions and organic traffic by hiring a team of skilled web designers and developers. At DevWerkz, we make sure to understand your needs and create stunning and robust platforms to help your business grow. Get in touch with us now.