No one could have guessed the events of 2020. From raging wildfires to the COVID-19 pandemic, it was one big hit after another.
In a blink of an eye, our lives were completely turned upside down. Busy streets fell quiet as lockdown restrictions quickly took over, and daily routines took on a different shape. Countless lives were lost, and the way we walk the Earth is changed forever.
There is no sugarcoating how much havoc the novel coronavirus wreaked through the globe. But amid crisis, people have shown how these are also unprecedented times of resilience and technological advancement.
The scientific community is at the frontline battling the pandemic. Physicians and researchers are exchanging data at a rapid pace to get ahead of the virus. Moreover, engineers and software developers are supplying cutting-edge innovations to keep frontline workers and the general public safe.
The most successful countries to contain COVID-19 leveraged technology to implement widespread surveillance, contact tracing, patient management, and promoting social distancing.
In this blog, we list game-changing technologies that are helping curb the spread of the virus.
Migration Maps
Tracking the disease is a crucial component in a country's pandemic response. It forecasts transmission dynamics and detects early signs of disease outbreaks. In turn, local governments get extra time to plan health protocols and have a guide in contact tracing.
The pandemic response in Taiwan is among the most admirable in the world. Despite its proximity to Wuhan, China, it has low COVID-19 cases and deaths. This achievement is thanks to the efficient use of migration maps and big data.
Migration maps use geolocation and artificial intelligence (AI) to gather data from various streams of information. It then analyzes migration patterns to provide risk-exposure indices for different areas of interest.
Real-Time Databases
What made COVID-19 particularly hard to handle was the lack of information on the virus. In the early stages of the pandemic, reports stated that transmission occurred solely via droplets. However, growing evidence suggests airborne exposure can also be the cause of infection.
Real-time databases played a vital role in studying the virus and in informing resource allocation and planning. For example, HealthMap, a website launched by Boston Children's Hospital, organizes, filters, visualizes, and disseminates information about emerging diseases through automated surveillance. 
HealthMap uses news reports, expert-curated discussions, and validated cases of COVID-19 to provide a comprehensive view of the state of the pandemic across the globe. It also comes in a mobile app.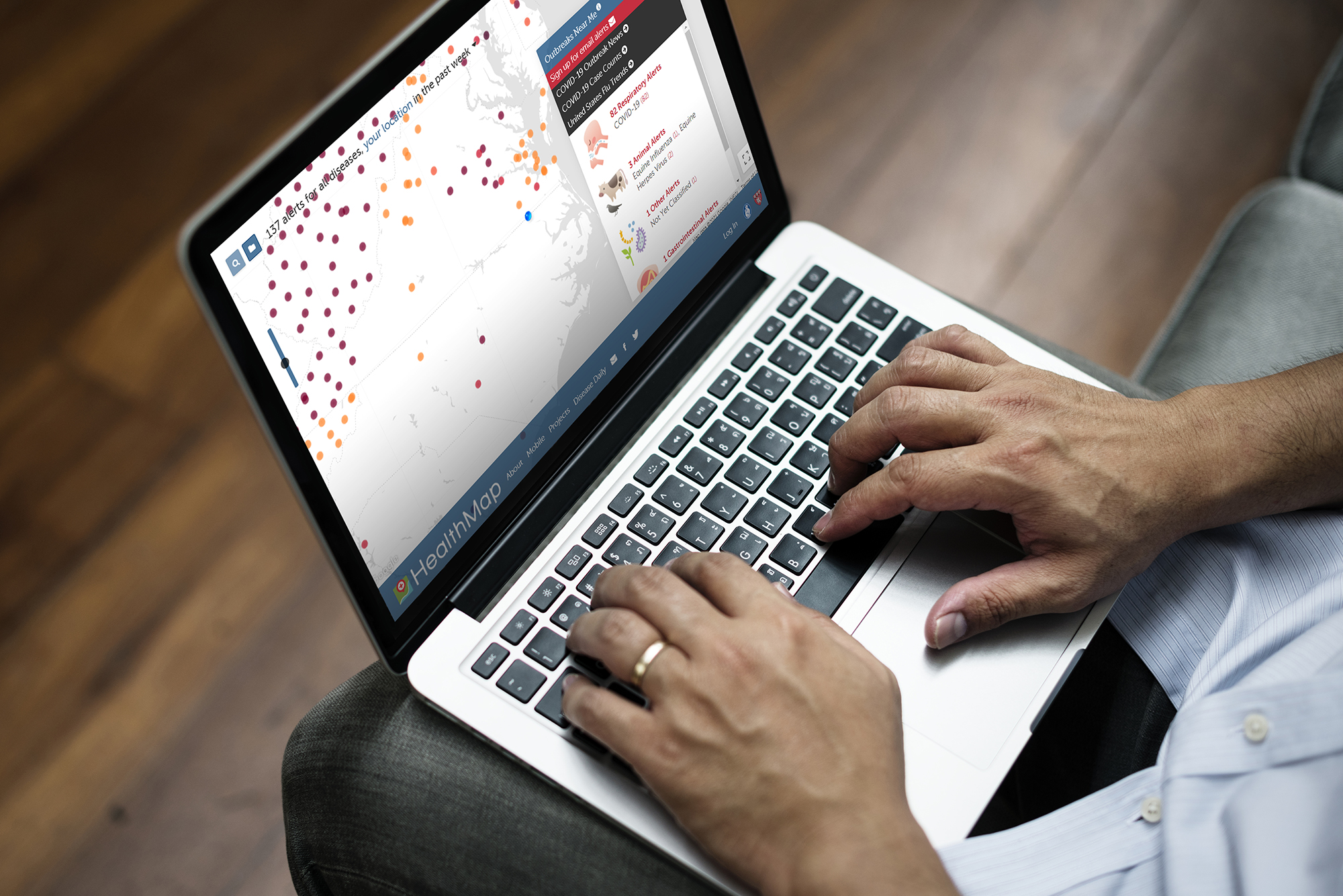 Meanwhile, in Singapore, UpCode Academy created a unified online dashboard to track COVID cases. The visual database includes breakdowns of data to show gender and age distribution, infection sources, active cases, and more.
Self-Report Mobile Apps
Screening for the disease is imperative to battling the pandemic. Unfortunately, testing kits are expensive and scarce. Hospitals and testing laboratories are also overwhelmed by public demand.
To supplement testing programs, doctors and scientists at Massachusetts General Hospital developed a mobile app called COVID Symptom Tracker. The free app was created in partnership with ZOE, a nutritional science start-up, and was first released in the UK. 
COVID Symptom Tracker features a short self-reporting quiz that takes approximately one minute to answer. Pertinent data is then analyzed, and the results are uploaded to the tracker's website where you can see infection statistics. The app also provides information on the potential spread of the virus within your vicinity. 
Similar initiatives include Pinterest CEO Ben Silbermann's self-reporting app. It was released in April 2020 and aims to provide information to reputable research partners and health organizations.
Bluetooth Contact Tracing
Another brilliant application of mobile technology in healthcare involves Bluetooth. In Singapore, the government released a mobile app that uses short-distance Bluetooth signals to track physical encounters.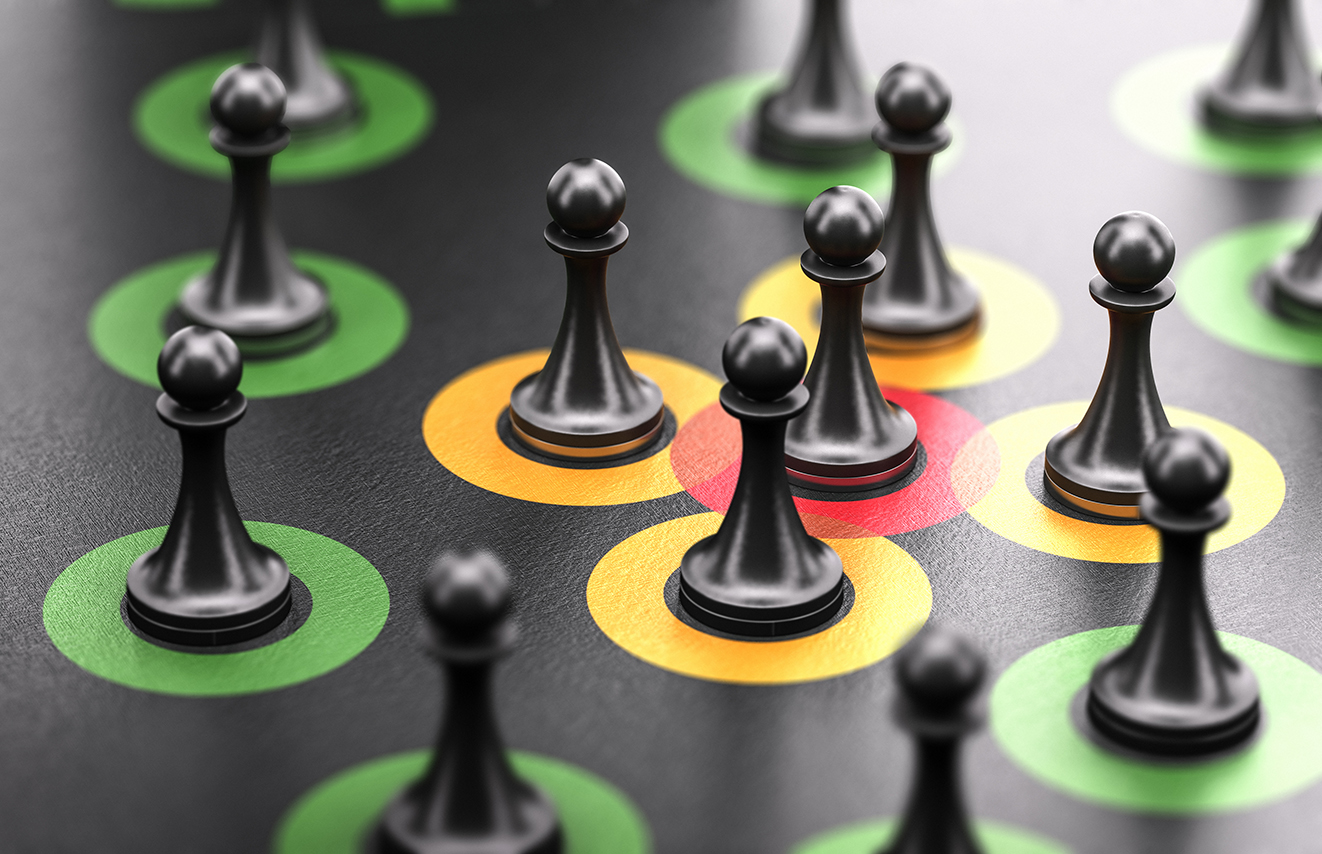 The tracing app records the information of individuals who come near each other and stores the data on both mobile devices for 21 days. When someone gets infected, authorities extract this log to identify people who got exposed to the virus.
In September 2020, Bluetooth contact tracing tokens were distributed to over five million Singaporean citizens. The pocket-sized tracking devices, dubbed TraceTogether Tokens, operated in the same manner as the mobile app. 
Because the Bluetooth tokens have a single-use, they are more accessible to people who are not good with technology like the elderly. They are also proving to be more effective as Apple users report the app to be non-functional when it is merely running in the background.
Diagnostic AI
The challenge in fighting novel diseases is it takes time to develop efficient ways to test for them. COVID-19 is no exception. The tests we currently have either take too long or do not have the ideal level of sensitivity. 
There is also the issue of delayed onset of symptoms, completely asymptomatic patients, and the similarities of COVID-19 to other illnesses in early stages. These factors complicate medical triage procedures and waste time and resources on merely confirming the presence of the virus.
A group of scientists at the University of Oxford aims to solve this very problem through AI. They developed a rapid screening test that swiftly and accurately rules out COVID-19.
In a study published in December 2020, the group reported CURIAL AI's emergency department model to have an apparent accuracy of 95.1% to 99%. Meanwhile, its admissions model performs with an accuracy of 94.1 to 98.5%. 
CURIAL AI is made possible by non-linear machine learning. The AI was trained to classify patients based on blood tests, vital signs, and PCR (polymerase chain reaction) test results. Such clinical information is available within the first hour of arriving at the hospital.
Other Technologies That Help Contain COVID-19
While our list highlighted key players in tracking, screening, and contact tracing, other technologies are just as important in containing the spread of COVID-19. These include:
Mobile Payment Apps
Mobile payment apps are not only convenient but also promote social distancing and home quarantine. 
Some brick-and-mortar stores also offer mobile payment for in-store purchases. The more contactless transactions, the lower the chances of viral transmission.
QR Code Generator
QR code generators are commonly used by smaller establishments for contact tracing. Customers scan the QR code before entering the premises and answer a quick survey to log their visit.
In some countries, QR codes serve as digital COVID-19 health status certificates and travel passes.
Scheduler Apps and Queue Systems
Although staying at home is encouraged, stepping out of your home can't be helped for things like physical examinations, dental appointments, and others. 
In these situations, scheduling software and queue systems keep everyone safe by facilitating a spaced-out and systematic flow of people.
Leverage Emerging Technologies with a Professional Team
Learn how you can integrate these innovations and more into your day-to-day operations. Contact DevWerkz today.