Choosing a web hosting service provider is a big deal. We all know that page speed, SEO, and web security are among the most important ranking factors that could make or break a website. What you might not know is that web hosts greatly affect these metrics and a handful of other UX elements.
Optimizing images and cleaning up your code won't make much of a difference if your web host is not up to par. 
Before signing a deal, double-check what's included in web hosting packages. Ideally, web hosts should have uptime above 99% and offer regular backups and security checks. It's also a good idea to research what other people have to say about the service provider.
Of course, if you do that, you'll be sifting through hundreds of options. So to help you decide, we came up with a list of the best web hosting services in 2022.
1. Hostinger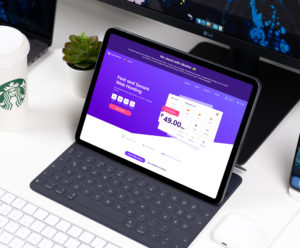 Hostinger offers a variety of web hosting services, including—but not limited to—WordPress, VPS,  eCommerce, and shared web hosting. 
Hostinger's team uses the latest technologies like HTTP/3, IPv6, and CDN to secure data and provide smooth online experiences. It operates on CloudLinux and regularly updates its system to prevent malware attacks and other cybersecurity threats.
Response time ranges from 11 to 274 milliseconds, while uptime is 99.99%. SSL certificates are included on top of a free domain, 24/7 customer support, and a 30-day money-back guarantee.
Its basic WordPress plan starts at $9.99, which is good for one website and comes with 30GB SSD storage.
2. HostGator
HostGator is a tried and tested web hosting service provider with over 2 million clients—30% of whom are web professionals. Like Hostinger, it offers round-the-clock customer support to address problems immediately.
Hostinger markets itself as a ready-to-go solution for WordPress website owners. Its control panel is intuitive enough for beginners to navigate, making it easy to set up auto-backups, restore previous versions, and handle account management tasks.
The web service provider reports 99.9% uptime and lightning-speed loading time to improve UX and SEO. Hostinger also scans your website daily and removes malware using top-notch web security tools. 
You can avail of its starter plan for one website for $14.86 a month with 1 GB backups, a free SSL certificate, and a free domain.
3. Bluehost
Bluehost offers shared, dedicated, and VPS hosting. All four of its shared hosting plans come with a free WordPress website builder, domain manager, resource protection, SSL certificates, Google Ads, and Google My Business.
For $9.99 a month, Bluehost's basic shared hosting plan provides 50 GB SSD storage, 5 GB worth of database storage, and 10 GB of database usage. You also get 200,000 maximum files attributed to your domain. 
Meanwhile, its WooCommerce web hosting plan starts at $12.95 a month with 24/7 support to help you build a successful online store with multiple caching layers and on-site monitoring and analytics.
Moreover, if you have an existing website and wish to migrate your files, you can avail yourself of Bluehost's migration services to ensure everything is transferred securely. 
4. Dreamhost
Dreamhost is a leading web hosting service provider and winner of PCMag's "Editors' Choice" award for five years in a row. The company emphasizes web security as a way to boost visibility and earn the trust of search engines. 
Dreamhost is packed with security features like Multi-Factor Authentication, auto-enabled sFTP, and free secure hosting with Let's Encrypt. Its reported uptime is 100%, and Dreamhost guarantees fast and reliable services.
You also don't need to worry about forgetting to backup your website. Dreamhost creates automatic backups of your pages daily and protects your data without additional charges.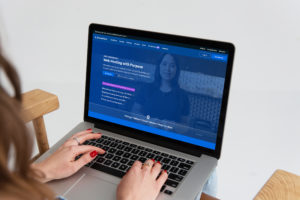 For $1.99 a month, its basic WordPress hosting package includes a free SSL certificate, unlimited traffic, and a WordPress site builder, among others. 
5. GreenGeeks
GreenGeeks is a fast, secure, and eco-friendly web hosting provider. Since its launch in 2008, it worked its way to the top as one of the fastest, most secure, and scalable web hosts in over 150 countries. 
RAID-10 SSD storage, LiteSpeed, LSCache, and HTTP/3 are some of GreenGeeks' secret weapons to reduce loading time significantly. Moreover, in-house WordPress experts optimize the technology to ensure 99.9% uptime. They also develop custom tools to give their clients a competitive edge.
But what makes GreenGeeks truly stand out from the rest is their use of eco-friendly data centers and servers. The company also fulfills its commitment to plant one tree for every subscription.
Its cheapest plan is $10.95 a month, which gets you 50 GB of web space, a free SSL certificate, a free domain name, and website backups. GreenGeeks is available for hosting WordPress websites, WooCommerce stores, and other platforms in need of either a shared or dedicated web host.
6. InMotion
InMotion offers cost-effective, fast, and reliable web hosting for small and large businesses. Featuring industry-leading speed and expansive security coverage, it's trusted by thousands of website owners and independent sources.
InMotion has a 90-day money-back guarantee on all of its plans, which is a testament to how seriously they take their business. According to their website, their WordPress hosting is up to 40x faster than other service providers, while their shared hosting platform is up to 20x faster with the help of NVMe SSD storage.
SSL certificates are included, together with a free domain, free CDN, and remote SSH access in PHP, MySQL, PostgreSQL, and more.
A one-year subscription to InMotion's shared hosting costs $3.48 a month. This package is good for two websites with unlimited bandwidth, 100 GB SSD storage, a security suite, and marketing tools. Its annual WordPress plan, on the other hand, goes for $4.49 a month with the same specs plus native backups and migrations.
7. WP Engine
WP Engine is a web hosting service we personally recommend over at DevWerkz. Over 1.5 million websites from across the world trust WP Engine, including big brands like Pandora, Yelp, and Thomson Reuters. 
Whether your website is for a small to medium business, eCommerce, or a large enterprise, WP Engine has the tools you need to succeed. The web host schedules automated updates and daily backups to help maintain and secure your portal. It also comes with DDoS protection, a robust firewall, and SOC-2 Type II examination backing.
If you're new to the online scene, WP Engine is the perfect choice because of its renowned 24/7 technical support, intuitive website builder, and premium themes and block tools. 
WP Engine charges $23 a month for their Managed WordPress Plan with 10 GB storage, 50 GB bandwidth, 25,000 visits per month, maximum speed, and enhanced SEO. 
8. Kinsta
Kinsta has over 23,500 clients in its portfolio. From websites and online shops to agencies and large enterprises, Kinsta delivers top hosting services and expert support. 
What draws developers and website owners to Kinsta is their access to Google's C2 machines and Google Cloud Platform. These technologies allow global availability and industry-leading speed to boost web performance by up to 200%.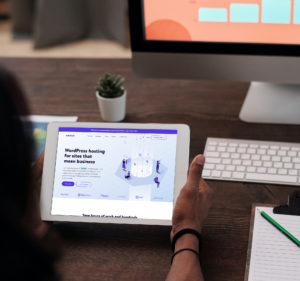 WordPress clients are also given custom-designed performance monitoring tools regardless of their chosen plan. These show web administrators which parts of their web pages contribute to slow loading time.
Kinsta's starter plan is priced at $30 a month for one WordPress website, 10 GB disk space, a free SSL certificate, CDN, and migration assistance. 
9. SiteGround
Finally, there's SiteGround. SiteGround is a powerful hosting platform with default static and dynamic caching enabled for optimal speed. It's built on top of Google Cloud infrastructure and is quick to integrate new technologies and compression algorithms like Brotli, TLS 1.3, and QUIC.
Using Google's SSD persistent storage, SiteGround has a failsafe in case the hosting server shuts down. Multiple redundancies allow the web host to redirect the storage volume to another hosting node without having to manually restore data. Meaning, your website is always going to be up and running no matter what.
Another unique feature of SiteGround is a custom PHP setup developed by the company. By reducing TTFB (time to first byte) and improving overall resource usage, web pages load up to 30% faster than average.
Pricing starts at $14.99 a month for one website with 10 GB of web space, a free SSL certificate, daily backups, unlimited databases, and more.
Final Words
Looking at our list, you might be tempted to dive in and sign a contract with a web host with the fanciest specs. But before you do, take time to think about what your website needs at this moment.
The size of your website and the amount of web traffic you expect are important considerations that will save you from paying for premium packages unnecessarily. Many web hosting services, including the ones we talked about, offer scalable solutions.
Also, don't be afraid to avail of free trials if possible.
Grow Your Website with DevWerkz
Mark your online presence and boost conversions when you work with a team of professional web developers and designers. We build and optimize websites with the latest tools and web development best practices. Contact DevWerkz today.