Web traffic is regarded as one of the most important metrics in online success. But attracting an audience is only the first step. 
Getting users to stick around and remain loyal for years are better indicators of web performance. These factors are measured by user retention rate.  
Retention rate is calculated by getting the percentage of users who remain active on the app N days after first opening it. 
High user retention rates show that a web app is well-designed and stable. In contrast, poor retention rates suggest flaws in UI/UX design, bugs, and broken links, among others. 
In this blog, we list 7 web app optimizations you can try to keep more users and continue growing your app.
1. Use data analytics early
Data analytics is a powerful weapon in lead generation and user retention. Marketers and developers stand by integrating data analytics into web apps to improve features and functionality.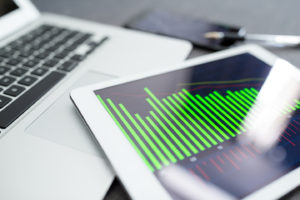 The problem is, many web app owners get into data analytics a bit late in the game. If you integrate it into your strategy after publishing your app, you would have already lost consumers from usability issues and feature requests. 
These roadblocks could have been addressed before launch and saved you the trouble of bouncing back from bad reviews.
That's why it's crucial to take advantage of data analytics right away. As soon as you have a working prototype, use analytics tools to zero in on pain points and get to know your target audience better.
2. Make onboarding easy
While your app is aimed at a particular audience, it shouldn't be difficult to navigate regardless of age and educational background.
The onboarding experience is the first test of your UI/UX design. It's also where consumers make their first impressions, which heavily impact the user retention curve.
Studies suggest that users judge your web app within the first 20 seconds of interacting with it. In this short period, you need to be able to teach users the functions of your app efficiently. 
Keep your onboarding segment short and to the point. Focus first on basic features then highlight unique tools and functionalities. It's recommended that you place a progress bar and make the experience engaging so they're excited to explore the app on their own afterward.
Also, give consumers a chance to check out the app before making an account. This way, they wouldn't feel the pressure to give out information without knowing anything about your platform.
3. Add multi-touch gestures
Mobile devices are slowly overtaking desktop computers. Even at work, tons of users are turning to their smartphones to surf the web and cross off tasks on their to-do lists. As such, mobile-first design has gained traction through the years with no sign of slowing down.
With iPhones doing away with home buttons and other brands following suit, more and more full-screen gestures are being adopted. Accommodating these gestures into your app ensures that it is optimized for varying levels of dexterity.
That said, always look back to your end-users. If you're targeting senior citizens, for example, it's best to keep gestures simple and highly intuitive. The drag gesture shows high learnability, while the rotate gesture using two fingers is less so.
You also need to make sure that common gestures such as tap, swipe, and pinch do exactly what users would expect them to do. If they don't respond correctly, check for broken functions and fix them immediately.
4. Personalize every session
Personalization is a buzzword in web app development and marketing. It's recently been thrown around everywhere as a constant reminder to go the extra mile when crafting user experiences.
To personalize every session in your web app, you need to keep tabs on user activities and profiles. Take Google Drive, for instance. When you open the app, you're greeted with a quick access bar of all the recent files you've opened.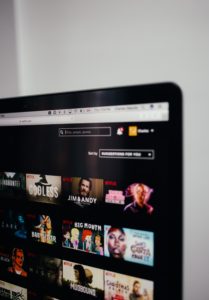 Netflix has a dedicated carousel for shows and movies that you haven't finished watching. It also recommends content based on what you've consumed in the past.
These are examples of dynamic personalization, where you change elements constantly as you learn more about your user preferences. Its simpler twin is static personalization. Here, you make the most out of welcome messages and other elements that don't need much updating.
5. Send push notifications
Push notifications are alerts you can send to entice users to open your app. It's a simple re-engagement tactic that's highly effective if executed well. 
A good push notification message plays on the fear of missing out. Social media apps do this by teasing users about what's on their news feed to encourage another app session. 
Meanwhile, web apps that are meant for work use push notifications to remind users of their tasks and upcoming events. 
Every notification you send must be actionable and have a clear purpose. Personalize push notifications and keep them concise so they'd appear in full text when they pop up. 
6. Gamify parts of your app
This recommendation isn't applicable for all web apps but it's worth the try whenever possible. Gamification is a strategy wherein users perform normal tasks in the app as if they were in a game. 
Some platforms integrate this into their design by awarding users with digital badges or ribbons for completing a task. eCommerce web apps usually have a point system for every purchase to hook users into making more transactions.
The science behind why this works has something to do with the reward center in our brains. The excitement users feel when they get their reward helps them stay active in the app. The best part is, rewards don't necessarily have to cost you a lot. 
Yelp partners up with the businesses featured on their website to give exclusive perks to the most active members of the community. Writing quality reviews earns you a spot in Yelp's Elite Squad, which comes with a shiny badge and invitations to exclusive events.
You need to think outside the box to gamify parts of your app, but when you do come up with something good, expect retention rates to skyrocket.
7. Simplify content sharing
Lastly, make sharing content in-app and on social media easy. The whole point of the world wide web is to help us all stay connected and share information effortlessly. So the more peers a user has on a particular app, the more likely they'll stay in it.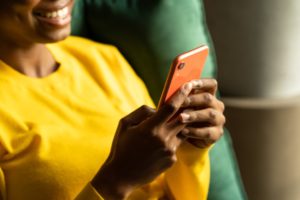 Furthermore, enabling social sharing entices new consumers to come on board, widening your user base and increasing revenue. Studying the profiles of these new users may also be the basis for retargeting campaigns and other digital marketing strategies.
Work with a Professional Team of Web Developers and Designers
Retain more users and maximize ROI when you partner with a team of seasoned developers and designers. We'll implement all the enhancements and make custom features for your app. Contact DevWerkz today.