Wireframes are blueprints for website and web app design. They're made early on in the development process to outline the layout, content, and functionality of web pages. 
Wireframing is an essential step because it provides a visual representation of what the end product is supposed to look like. Because they're more structured than concept designs, they're easier to present to clients for review and approval. Additionally, they help gather user feedback to fine-tune UX/UI before iteration.
With hundreds of wireframing tools available on the market, the process has never been simpler. But the sheer volume of UX/UI tools and platforms can be overwhelming, especially if you're new to the scene. 
That's why we've handpicked 7 of the best wireframing and protoyping tools for UX/UI designers. Our list includes free and paid apps that will aid you in creating stunning and user-centric web pages. 
1. Figma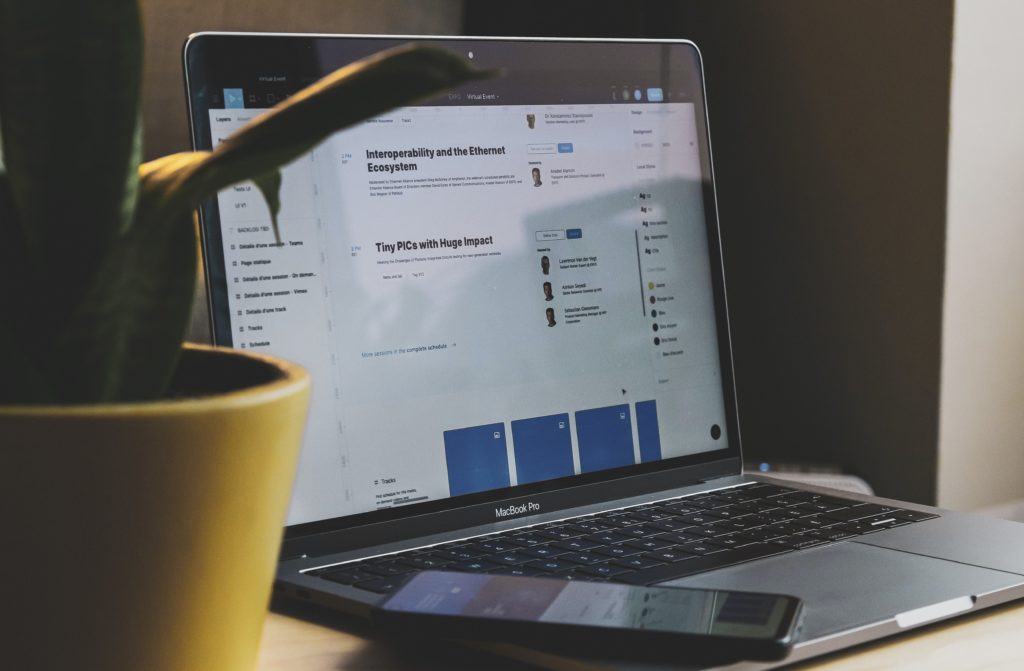 Figma is a popular UI design tool that allows live collaboration between multiple designers. It's known for powerful features that make creating wireframes more efficient. 
For example, Figma's modern pen tool lets you draw with vector networks that can go in any direction. It also doesn't require you to reconnect your drawing to its point of origin. 
The platform automatically resizes components to fit text and leaves appropriate spaces between them when an item is moved around. If that's not enough, Figma's auto layout settings are reflected directly into code, making it easier for developers to translate wireframes into working prototypes.
There are a ton more features like instant arc designs, searchable assets, shareable styles, and others that speed up the design workflow. 
You can use Figma for free forever and enjoy unlimited cloud storage, unlimited editors on three team files, and one team project. Meanwhile, its professional version costs $12 per month which includes custom file and user permissions, private projects, and unlimited version history.
2. Adobe XD
Adobe XD is an all-in-one UI/UX design tool for wireframes, animations, prototypes, and more. One of the tool's unique features is its 3D rendering. You can select a component and enable 3D Transforms to rotate objects along all three axes, giving the appearance of depth.
When you create a component on Adobe XD, you can reuse it everywhere and make changes to all your documents in one click. What's more, a single component can have multiple states for different interactions like hover and toggle.
Similar to Figma, Adobe XD adjusts to your design as you add, remove, and resize objects. Labeled as Content-Aware Layout, it uses padding and stacks to adapt background layers, preserve values, and magically align objects vertically or horizontally. 
Integrating Adobe XD with other Adobe products is a breeze. You can import graphics from Illustrator or edit images in Photoshop, then share these assets inside XD.
The price of Adobe XD is $13.14 a month. But if you want the complete suite of Adobe products including Photoshop, Illustrator, and After Effects, it will cost $69.72 per month.
3. Sketch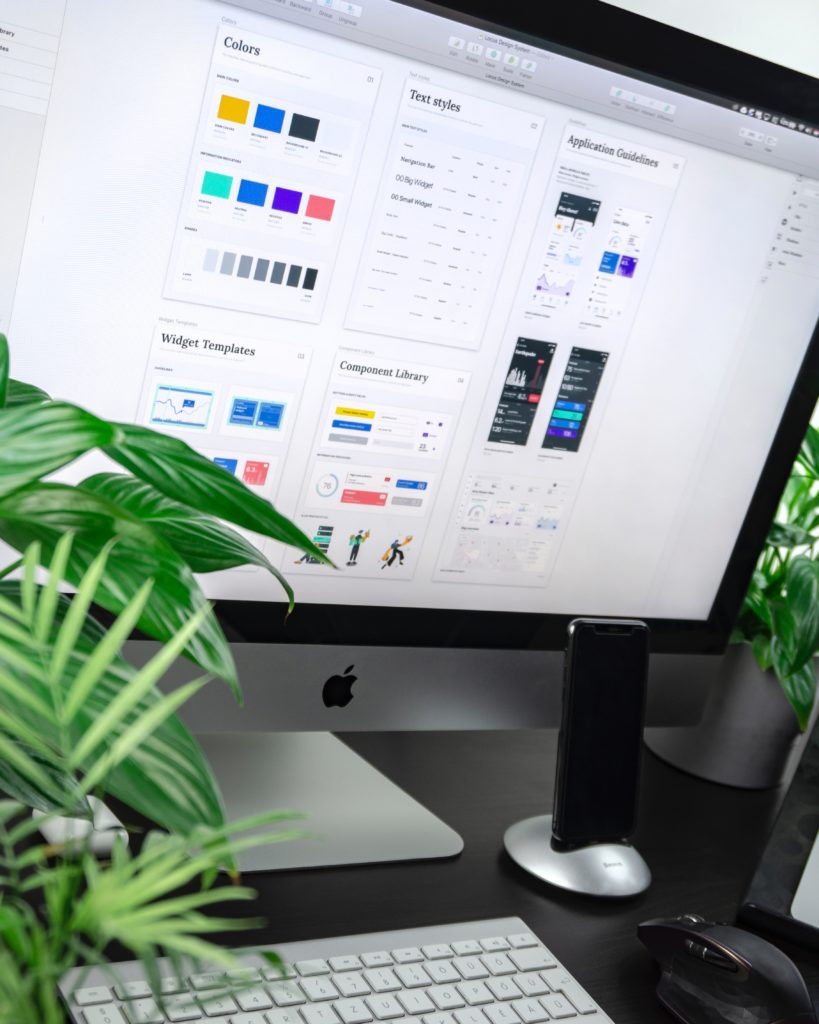 Sketch is a powerful yet intuitive app designed specifically for macOS users. Vector editing on Sketch is effortless because it highlights all the points and paths within a complex shape. The tool does this even when those points are on different layers, so you don't have to select each of them individually. 
Also, when you edit an open path, Sketch picks up right where you left off, minimizing disruptions to your workflow. It provides a smooth user experience through several other ways like supporting keyboard shortcuts, reusable components, and smart layout, among others.
Its math operators tool is another neat feature. If you want to resize a layer or component by a fixed amount, you simply add shorthand formulas to the appropriate attributes then hit enter.
Sketch is perfect for collaboration as it lets you create shared libraries of layer styles, components, symbols, text, and color variables. You can specify who gets to see what on your projects and invite only those involved for feedback and developer handoff.
Sketch charges $9 per month per editor with unlimited free viewers, projects, version history, and shared libraries. 
4. Invision
Invision is a digital customer experience design platform trusted by big companies like HBO, IBM, Spotify, Netflix, and American Express. It encourages team collaboration with its feature, Freehand, where designers can brainstorm their ideas.
With unique tools and a team-based workflow, Invision facilitates fast turnovers from ideation to launch. You can create powerful prototypes using the app within minutes courtesy of its drag-and-drop function. 
Prototypes made using Invision are complete with transitions, overlays, interactions, headers, and more. They're also clickable, laying out what the actual user experience will be like at the end of development. 
This means that your web designers, developers, and clients can spot flaws and areas for improvement while it's still early. All these are accomplished without prior knowledge of programming and code.
Invision also integrates well with third-party apps such as Google Drive, Dropbox, Sketch, and others. 
For lone UX/UI designers and small teams, you can get Invision for free and enjoy up to three documents and 10 active users. On the other hand, its pro package is priced at $7.95 per user per month, billed annually. This comes with unlimited documents and archiving worked on by up to 15 active users.
5. Marvel
Marvel is an intuitive design tool built for novice UI/UX designers with little to no background in programming. The learning curve to get a grip on Marvel hardly exists, giving everyone a chance to build assets and mockups right on their web browser.
Marvel supports wireframing for all types of devices, from smartwatches to desktops. Just set your screen dimensions and get to work on its canvas. 
The tool offers a vast collection of pre-made assets, images, and icons to get your ideas rolling. Once you've worked on your rough draft, you can transform your wireframe into a realistic prototype without writing a single line of code. 
Add hotspots, transitions, and gestures with a single click and watch your mockups become interactive, dynamic designs. When it's time to give your wireframe to developers, Marvel can generate CSS, Swift, and Android XML using its design handoff tool. 
Should you make any last-minute changes, the UI prototyping tool syncs automatically to generate the latest version of the code to avoid miscommunication. 
Marvel's free version allows only one project, user, and active user test. Its Pro and Team packages are billed annually at a rate of $12 and $42 a month, respectively. The former package affords unlimited projects and three active user tests, while the latter comes with 10 active user tests and premium support.
6. Justinmind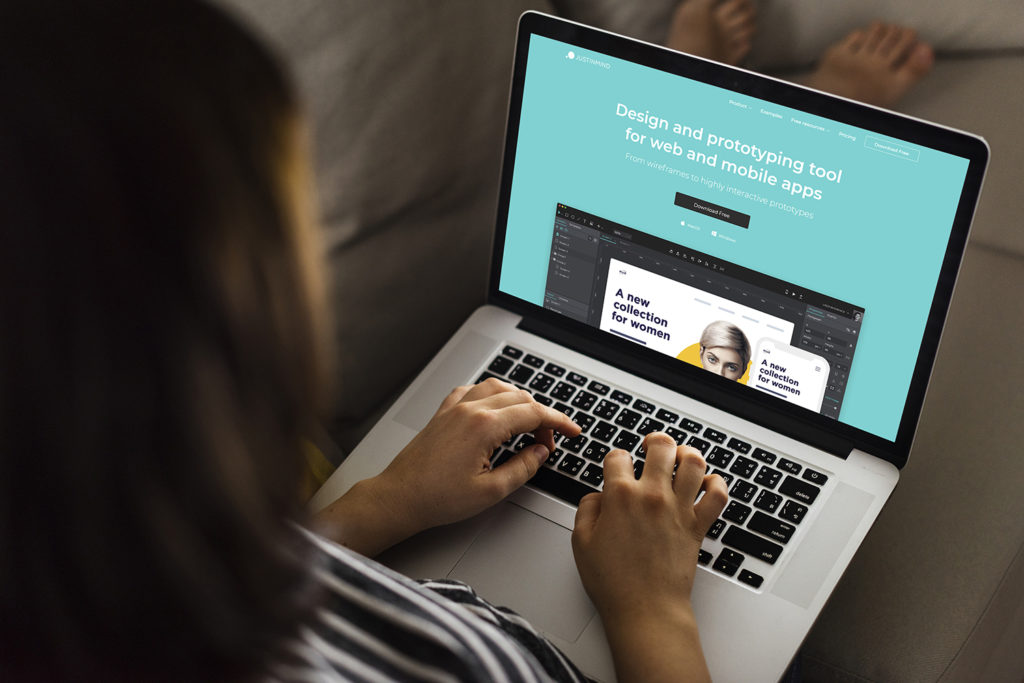 Justininmind is a powerful wireframing and prototyping tool built for Mac and Windows users. Its clients include Google, Kroger, and the IRS (International Revenue Service). 
Justinmind offers a wide variety of web interactions, animations, and transitions that you can easily attribute to your components. There are also tons of mobile gestures you can enable to help users navigate your prototype, including tap, swipe, and pinch.
Its Liquid Layouts feature allows you to view your design as it would appear on different screen sizes and orientations. Justininmind automatically adjusts the layout and size of your visual elements to fit on the page. If you need a certain UI component to stay where it is regardless of aspect ratio, you can use advanced pinning to fix them into place.
When you're happy with your design, take advantage of Justinmind's viewer test to see what your prototype looks like live on any Apple or Android device. 
The free version of Justininmind gives you unlimited projects and viewers, vector design, interactive input forms, animation, and unlimited cloud storage. Its Standard package is valued at $9 a month per user with multi-user accounts, advanced mobile gestures, and rich web interactions.
7. Lucidchart
Lucidchart's wireframe software features a drag-and-drop interface that makes it easy to arrange objects and structure your web design. It also comes with layers, links, and hotspots to give you a good feel of the functions of your components. 
Lucidchart grants its users access to a rich UI shape library complete with search boxes, text editors, site map icons, and accordions. You're also given free templates for landing pages, home pages, eCommerce flows, and more.
Unlike other free online wireframe tools, stakeholders can comment directly on the document to raise concerns and feedback. Your team can also use its in-editor chat to review designs live. In presentation mode, you can showcase your polished wireframes to clients without any extra effort to create separate slides.
Lucidchart has multiple plans starting with its free package which gives you three editable documents, 100 templates, and basic features for collaboration and integrations. Its individual plan is priced at $7.95 with unlimited documents and more than 1000 professional templates. 
For small teams, you can get Lucidchat for $6.67 per user with advanced tools for collaboration and integrations. 
Hire a Team of Professional Web Developers and Designers
Give your customers the best user experience by working with a team of seasoned web developers and designers. We specialize in crafting custom-made platforms that hit the mark in functionality and visual appeal. Contact DevWerkz today.