Malware refers to any type of malicious software used to exploit vulnerabilities on a programmable device or computer system. It includes viruses, worms, Trojan horses, spyware, adware, ransomware, and adware, among others.
Malware injections are typically done for financial gain. Using different kinds of malicious programs, cybercriminals steal data and monitor users' activities to their advantage. Some software are advanced enough to hijack core computing functions and assume control of target devices or servers. 
According to a recent report, websites experience an average of 62 attacks per day. The risk is greatest for small- to medium-sized businesses without heightened web security. 
When malware is left undetected, 60% of small businesses are forced to shut down online operations within six months of the attack. 
The first step to getting a malware attack under control is identifying the problem. Hackers deal massive damage when they're given a wide window of opportunity to do their dirty work. But when you minimize dwell time, it's less likely that they could steal valuable information and gain access to other entryways.
Website malware scanners are applications that check your site for cyber threats. There are tons available on the market so we've gathered 7 of the best ones out there, ranging from free tools to paid apps. 
1. Quttera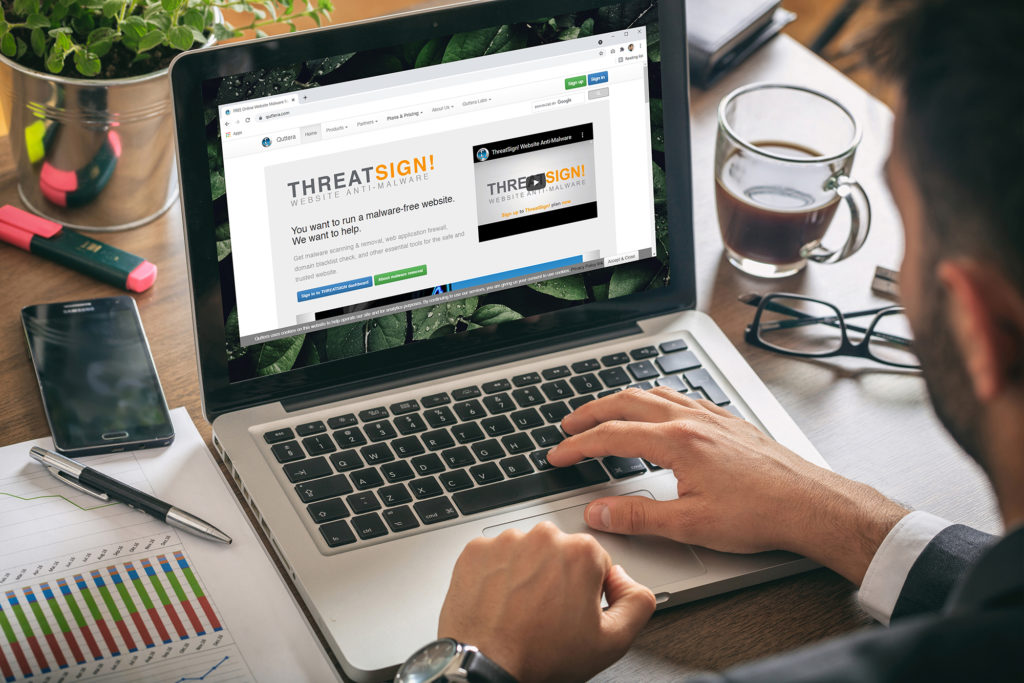 Quttera is a website anti-malware packed with essential tools to rid web pages of security threats. Its scanning engine comes with server-side and client-side monitoring that searches for signs of malicious activities and code. 
You can configure Quttera to scan your website on-command or by following a schedule. It detects infected components on the backend of your website as well as malware planted in PHP, HTML, JavaScript, and other files.
After performing an in-depth analysis of your content, the anti-malware app generates a report with code snippets of suspicious materials. By enabling Automated Malware Removal, Quttera can automatically clear up these anomalies and repair affected files.
Other features include blacklist, DNS/IP, and uptime monitoring. Quttera also protects you from SQL injections and zero-day threats through its Web Application Firewall. Pricing starts are $10 per month to enable Quttera on a single website with its basic features.
2. Astra Security
Astra Security is a web security suite used by industry giants like Microsoft, Adobe, and Yahoo!. The tool is designed to require the least amount of effort possible to secure a website. 
It provides 24/7 protection from brute force attacks, XSS, SQLi, spam, and a hundred other types of cyber threats. It also monitors over 60 security engines to ensure your website isn't on Google's blacklist. 
Astra Security offers unlimited scans and sends you a copy of its reports via email. It's one of the few website malware scanners that profile hackers who attempt to infiltrate your pages. It registers details like their country of origin, browser, and IP address so you can block future attacks for good.
At $19 a month, you get Astra Security's website firewall, malware scanner, bad bot protection, virtual patching, and more. All of Astra Security's plans are billed annually. The company also has solutions designed specifically for eCommerce platforms, WordPress websites, and hacked portals.
3. Sucuri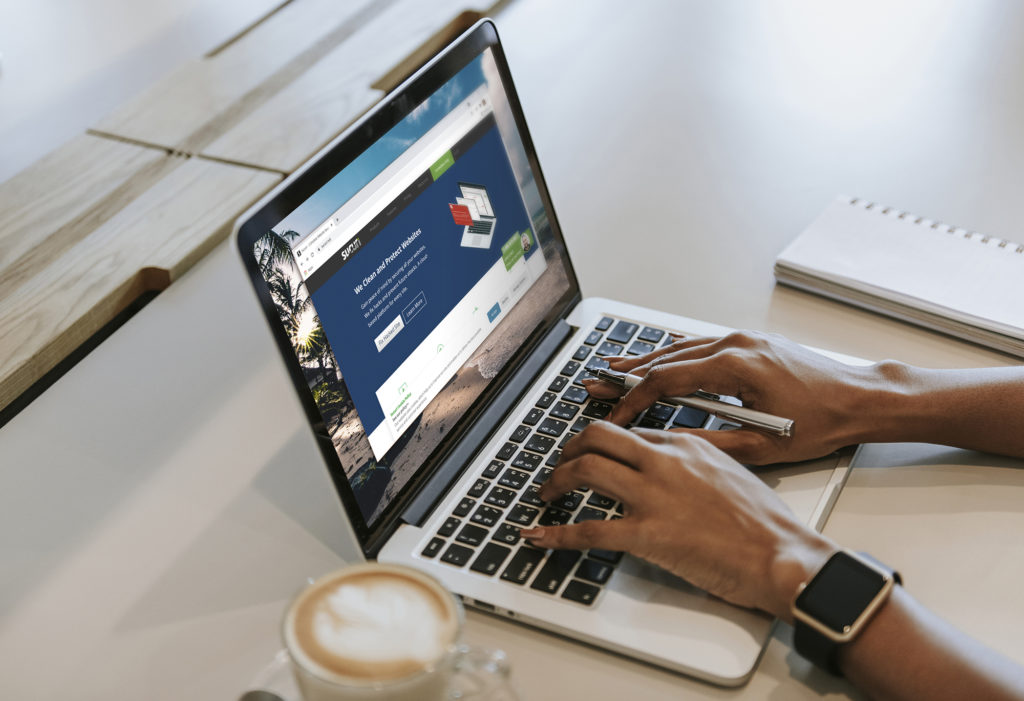 Sucuri is a cloud-based web application firewall (WAF) that locks cyber criminals out and ensures your website runs at optimal condition. Sucuri keeps an eye out for hacking attempts and new vulnerabilities to provide all-around protection.
It uses machine learning to stay ten steps ahead of malicious behaviors and emerging security threats. Additionally, Sucuri is always at work implementing patches and updating your website to prevent zero-day exploits.
Advanced security scans are done every 12 hours with unlimited malware and hack removals. Sucuri adds an extra layer of protection to sensitive pages via passwords, CAPTCHA, multiple-factor authentication, and IP allowlisting. These ensure that only your team has access to admin panels and other pages containing confidential information.
Sucuri's basic plan is priced at $199.99 per year, giving you its essential monitoring and detection features. Meanwhile, premium packages have a wider set of tools and allow you to customize blocking parameters and scanning schedules.
4. SiteGuarding
SiteGuarding is a website scanner that detects spam, broken links, malware, and more. The app is developed to crawl all corners of your website for infections. Its database is updated daily, giving the web malware scanner the upper hand against hackers.
Some of the malware types the scanner can detect include MySQL injections, hidden iFrames, phishing pages, social engineering attacks, and website defacements. You can use the scanner free of charge and avail of a security audit to thoroughly evaluate your website's needs.
Depending on the team's findings, the app will recommend malware removal and/or additional website protection services.
For $11.68 a month, SiteGuarding scans your files every 24 hours and provides weekly reports. You also get 24/7 support from staff in case of emergencies that require you to consult a live web security expert.
5. Indusface WAS
Indusface WAS is a comprehensive tool for malware detection. It boasts intelligent web crawling with a zero false-positive guarantee. Indusface's coverage is extensive, accounting for all of OWASP Top 10 security threats along with business logic vulnerabilities and other types of malware.
The web scanner works fast to detect malicious files after every update. What's more, it continuously monitors web pages for novel malware attacks and vectors. 
Indusface allows manual penetration testing in conjunction with automated malware scans for a thorough search. 24/7 support is also available to supplement the findings generated from reports and guide website owners on how to implement quick fixes.
Like other malware scanners, Indusface comes with blacklisting detection and defacement alerts. All of these features are available to premium users for $199 per month, billed annually. 
On the other hand, its basic package is free and comes with biweekly automated scans with no expiry date. 
6. VirusTotal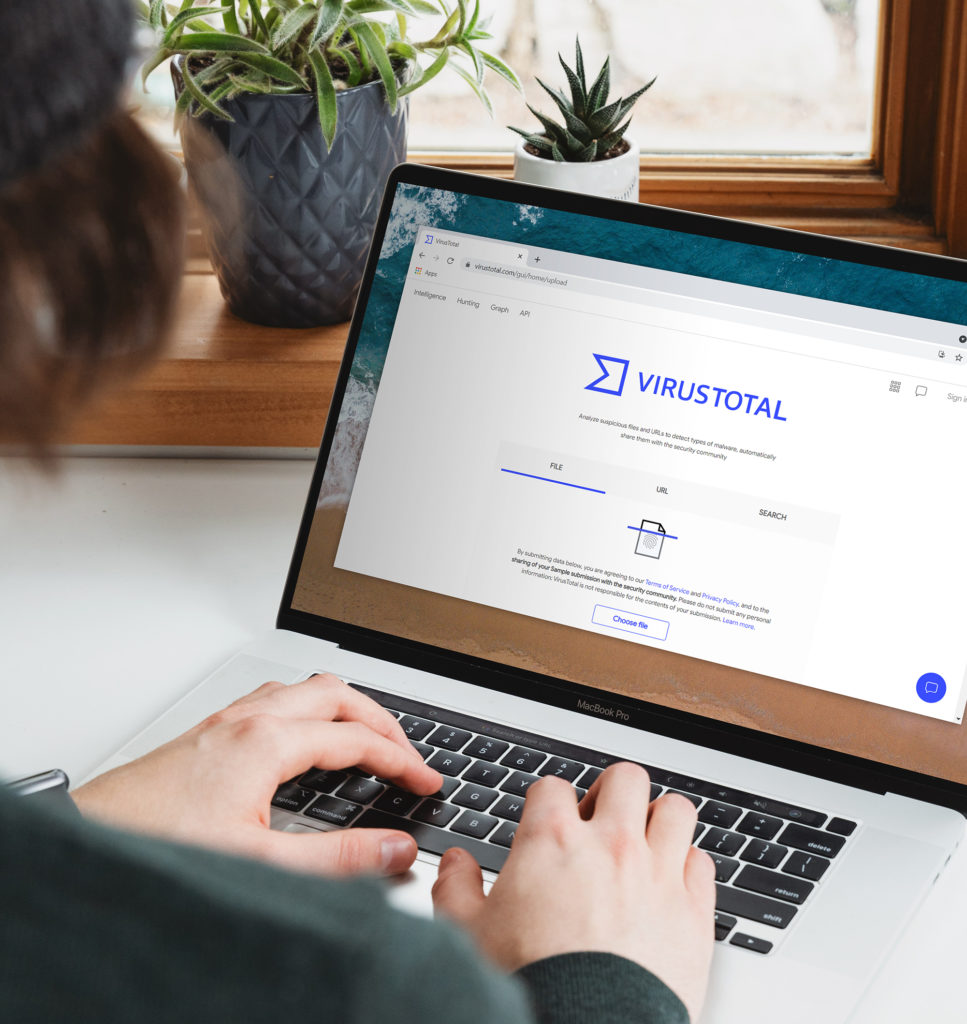 VirusTotal is a free website malware scanner. Its interface features a user-friendly dashboard where you can upload files or paste the link to be scanned.
VirusTotal stores analysis reports to improve its efficiency for future requests. All users benefit from this as the app quickly recognizes new malware and profiles perpetrators with ample documentation. 
The tool is actually a collection of anti-virus engines. When you submit a URL to VirusTotal, it runs several malware scanners to give a complete evaluation of your website. 
The results are presented using different data visualizations. With it, you can find the relationship between corrupted files and IP addresses which will help create a threat map and synthesize data.
7. MalCare
MalCare is a WordPress security plugin trusted by hundreds of websites. It's the only plugin that also comes with instant malware removal on WordPress.
MalCare uses its own server to scan web pages, hence running the security check has no effect on site speed. Thanks to its Early Detection Technology, the tool catches unknown malware faster than any other web security plugin.
Daily automated scans cover frontend elements as well as files hidden in your database. When malware is detected, the plugin notifies you immediately and gets rid of the virus in under 60 seconds. 
For $99 a year, MalCare will take care of one website with unlimited malware scans and removal. This subscription also includes a Smart Website Firewall and personalized tech support.
Avail of Emergency Web Development Services
Fix bugs and strengthen web security with a professional team of web developers. We offer on-call web development services to revive your website after a cyber attack or to simply enhance performance. Contact DevWerkz today.