The countdown to Black Friday has officially begun. With businesses doubling their efforts, you need all hands on deck to maximize your sales and stand out.
Checking your site speed, updating product descriptions, and applying discounts are basic tasks on your to-do list. To ensure these won't go to waste, you need to reach your audience and entice them to visit your website.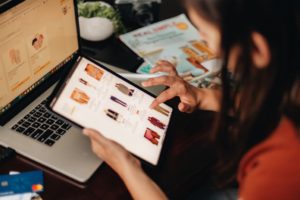 A strong lead generation plan wins half the battle as it nudges consumers just the right amount to swipe their card. In this blog, we're going to run down on five of the best lead generation tools on the market. 
We've included tools for email marketing, data collection, and landing pages to keep you on the right track. Even after the holidays have passed, these tools will serve you well to grow your business. 
1. Leadfeeder
Leadfeeder's unique selling point is uncovering hidden leads visiting your website. As you know, not everyone is willing to fill up a form and connect with your brand. First-time visitors are especially hesitant to give out information even if they're interested in your product or services.
Anonymous web traffic creates missed opportunities to grow your contact list and customer base. This is where Leadfeeder comes in handy. It reveals detailed information like the company names, email addresses, and phone numbers of hidden prospects.
Leadfeeder also tracks their online activity and automatically sifts and sorts data for easy consumption. You can qualify leads right on its dashboard according to industry, demographics, and other custom properties.
Leadfeeder Lite is free with limited features and logs seven days' worth of leads. Its premium version costs $73.03 per month with unlimited data retention, custom filtering, CRM integrations, and more. 
2. Mailchimp
Mailchimp is a popular marketing tool perfect for reaching new consumers and boosting conversions. You'll find almost all of the essential marketing and commerce tools in one place including data analytics, creative tools, marketing automation, and audience management.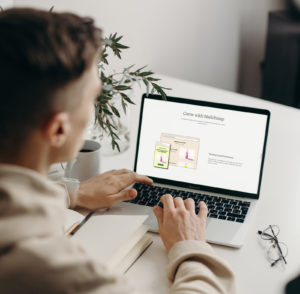 It features a Creative Assistant backed by powerful AI that automatically generates designs for your campaigns. While it can't replace seasoned designers, it's an excellent place to start, especially when you're pressed for time. You can also customize designs and personalize them before sending them out or publishing them on social media.
Meanwhile, Mailchimp's audience tools make behavioral targeting easy. The platform groups users based on how they engage with your website or marketing campaigns, then it creates messages in response to specific actions.
There are several packages to choose from depending on the scale of your business and customer list. You can sign up for free or try its standard marketing platform offer at $14 a month to get advanced automation and optimization tools. 
3. Hotjar
The secret to creating quality content and ads is knowing your audience. Looking beyond routine demographics and buyer personas helps you predict what buyers are going to do next. 
Hotjar is a website tracking software for that very purpose. The tool generates web activity heat maps, records web sessions, identifies pain points, analyzes site abandonment. It's one of the most powerful data collection tools today with the capacity to log 2000 page views a day. 
What does this have to do with lead generation? The insights you gain from Hotjar allow you to Improve your website, thereby increasing conversions. With every piece of the puzzle you uncover, the better you get at creating memorable online experiences.
Hotjar also comes with a real-time suggestion box you can integrate on your web pages. Users can send their feedback fast and you'll see at what point of their online journey hit a snag. 
Hotjar's free services record up to 1,050 recordings per month. You can also create unlimited heatmaps and analyze up to 35 web sessions daily. The business package starts at $99 a month and comes with up to 2,500 daily sessions, access to rage clicks data, and custom-built integrations.
4. ConvertPlus
ConvertPlus is a WordPress website plugin that remains one of the must-have tools year after year. It collects and organizes information from leads and integrates them with email platforms for seamless sending and user segmentation. 
Its bread and butter, however, is creating a space for your forms and CTAs. ConvertPlus helps you design popups, headers, footers, slide-in forms, sidebar widgets, social buttons, and more without breaking a sweat. 
It boasts an expansive library of conversion-ready templates that are proven to drive sales and subscriptions. Of course, you can whip up your own designs and tweak templates to your liking. 
Everything you make using ConvertPlus is mobile-friendly and responsive to different screen dimensions. What's more, you can test what the finished product looks like on different devices and conduct split testing right there on the platform.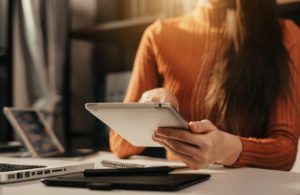 ConvertPlus is priced at $23 a month. Apart from the features above, you'll also be getting time-delay trigger controls, referral detection, and scheduling options, among others.
5. Unbounce
Unbounce offers several products to close sales. One of its highlight features, Smart Traffic, automatically redirects users to the best landing page that matches their profile and traffic source. 
All you need to do is to create the landing pages, enable Smart Traffic, and allow its AI to learn from the first 50 visitors. The longer it's on, the more sensitive the tool becomes to picking up subtle nuances and matching users with relevant content.
You can choose from more than a hundred ready-made templates or craft your own with the help of Smart Builder. Taking into account your industry and target audience, the platform recommends suitable colors, fonts, and imagery to be incorporated into your landing page. 
But what sets this tool apart is that it predicts how well the page is going to perform. Through Copy Insights, you can test your CTA copies before they go live, minimizing lost conversions. Once they're published, Unbounce tracks their actual performance so you can optimize for better results.
Plans start at $90 which includes SmartBuilder for unlimited landing pages, popups, and sticky bars.
Work with the Best Lead Generation Partner
Attract quality leads and go beyond your monthly targets with DevWerkz. We take your marketing plan and execute them with time-tested techniques and technology that maximizes your ROI. Contact us today.