All machines need regular maintenance to run efficiently. The same is true about websites. In an ideal world, you can sit back and relax as soon as your pages go live. But in reality, that's when the real work starts. 
Website maintenance involves checking for issues, fixing bugs, and optimizing pages. It's a continuous process that ensures site security and improves traffic and conversions. While a strong debut is a must-have, maintaining your website is what keeps it competitive on the world wide web.
We're not going to lie, the website maintenance checklist is a long one. In this blog, we run through the most critical tasks you need to accomplish and repeat within a given time interval.  
Weekly Checklist 
1. Update software and plugins
Updating your plugins, themes, and extensions is the most critical and time-sensitive task on the list. It ensures that your pages are safe from security threats and performing at top speed.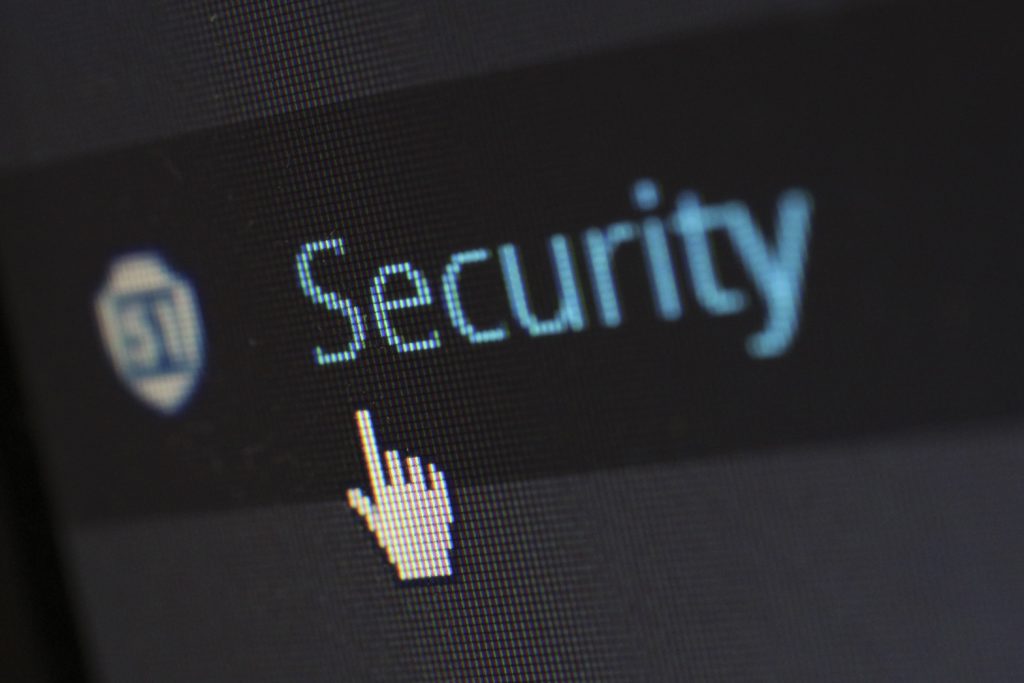 Numerous software updates are released throughout the year, so be on the lookout. Automatic upgrades are available on some platforms like WordPress, but if you're using custom themes and configurations, it's safer to rollout updates manually.
Be sure to back up your website before updating plugins and software just in case something goes wrong. This way, you can restore your pages to the last known good configuration.
2. Fix broken links
Broken links negatively impact your website in many ways. They make for a bad user experience and hurt your SEO rankings. It doesn't matter whether the error is from an outbound or inbound link; to visitors, they both mean your site can't be trusted.
Investing in a backlink checker is well worth the spend if you have a large website. Tools like Ahrefs can detect faulty outbound links in minutes. Meanwhile, you'll need a site crawler to identify 404 error pages.  
Broken links are usually due to typos or deleted content. Go through your list one by one and see if you can redirect users to the correct page or if you'd have to remove the link entirely. You can also update links on old blogs to serve fresh content to your readers. 
3. Back up your pages
It's every website owner's nightmare to wake up and find that their pages have been compromised. The most important thing to do is to secure your website. But no matter how strong your firewalls are, you can never go wrong with keeping a backup.
Many web hosting service providers offer to back up your website as part of a package. There are also plugins available that save your files and upload them to the cloud on a preset schedule. 
Unless you have experience working with backend web development, you can use any of the two methods above. To do a manual backup, you need to log into your hosting platform and run a backup program (e.g., MySQL) to download a copy of your pages.
4. Double-check forms
Forms are critical in capturing leads and enriching your user database. As such, faulty forms directly translate to missed conversions.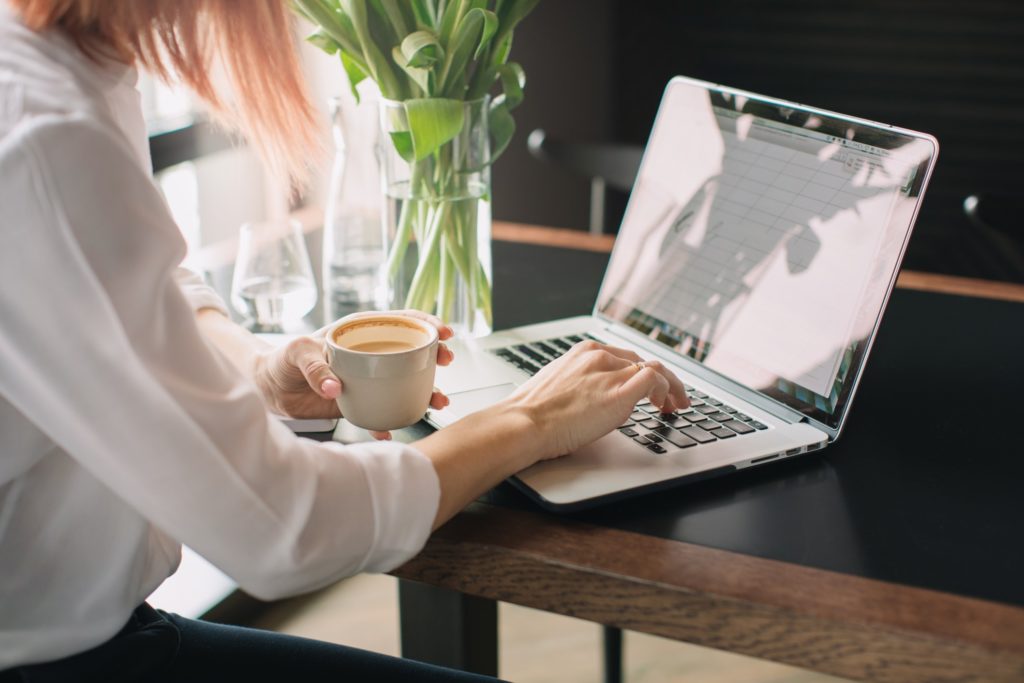 Fill up your forms and see if submissions go through without a hitch. Afterward, check whether or not the information was saved on your database. Finally, make sure users get the appropriate message or incentive after turning in their information (usually via email or a popup).
5. Remove spam comments
Spam comments are more than an eyesore. Although they seem trivial, spam-filled threads tell users that you're not moderating the comments section and don't care what goes live on your website.
Not only do visitors dislike spammy sites, but so do search engines. SERP rankings take a major blow when site crawlers flag your site for spam. Additionally, those nonsense comments take up memory space, thus slowing site speed.
You can block spam comments by restricting comment privileges to registered users. There's also the option to blacklist specific words and limit the word count on your CMS. 
To remove spam comments, use an anti-spam plugin. On WordPress, anti-spam plugins scan your entire database and sort the comments section to feature high-quality entries. 
Monthly Checklist
6. Test site speed
Site speed is a make-or-break website metric. The majority of users bounce off a site if it fails to load within 2-3 seconds. It's also used as a ranking factor for mobile searches.
Start by benchmarking your site speed using a tool like PageSpeed Insights. From there, you can begin to apply optimizations like compressing images, removing junk code, and disabling inactive plugins. 
7. Scan for malware and vulnerabilities
Website security has never been a more pressing issue than it is today. During the first half of 2020, over 36 billion records were exposed due to data breaches. What's more, 68% of business leaders feel a steep increase in cybersecurity risks — and they're right.
Scanning your website for malware and other vulnerabilities helps you stay on top of potential threats. Rather than waiting for a suspected attack to occur, schedule these scans at least once a month and monitor your site for any anomalous changes.
You can pick from a variety of online tools to scan for malware and other malicious files. Among the best tools are Quttera, SUCURI, Astra Security, and Google Malware Checker.
8. Review website performance
Website performance measures how well a user responds to interacting with your pages. It covers a multitude of facets including site speed and responsiveness. Because of this, some experts equate web performance to perceived user experience. 
Assessing and improving user experience is especially important now that it's an official ranking factor on Google Search. The top three metrics to focus on are LCP, FID, and CLS, collectively known as core web vitals.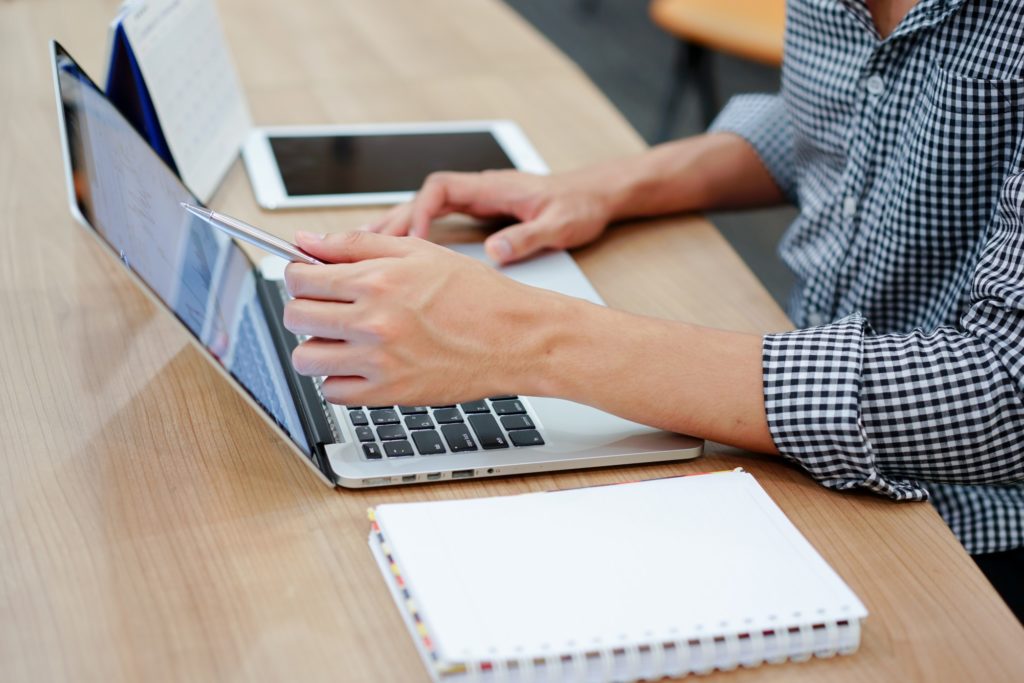 Similar to what you'd do for site speed, determine your baseline using analytics tools and improve your stats through tweaks and optimizations. 
Web performance can also mean performance in terms of traffic, conversions, and sales. By that definition, the focus is on SEO and marketing efforts. 
Identify which pages are getting the most hits and engagements and find out what makes them so successful. You'd also want to single out posts on the opposite end of the spectrum to make the necessary changes.
9. Optimize your sales funnel
In eCommerce, websites are the embodiment of the sales funnel. Consumers enter the mouth of the funnel through a landing page and are pushed forward by the content and visual flair of a website. 
Google Analytics is one of the most popular tools used by website owners and marketing agencies. It generates reports on the number of visitors, traffic source, user behavior, and more. 
These insights allow you to run informed marketing campaigns and eliminate pain points from your website. They also help you cater to the changing demands of your audience and craft personalized experiences for your visitors. All these translate to better conversion rates and sales.
Quarterly Checklist:
10. Automate repetitive tasks
Automation is the ultimate hack to boosting efficiency. Many tasks can be automated using the right tools or a custom-built web app. For example, you can schedule blog posts in advance on WordPress and set Google Analytics to email you a report once a week.
11. Update website content
A lot can change over the course of three months. That's why updating website content is important in staying in business. Other than the data from your website analytics, consider current events and what needs may arise from them.
You might need to shift gears on your content strategy or replace website graphics and images with something more appropriate.
Also, don't forget to update meta tags, popup messages, CTAs, and ineffective UX/UI elements. 
12. Test for accessibility issues
Accessibility testing benefits users with special needs such as those living with disabilities. It helps overcome users' difficulty with perceiving colors, hearing, or understanding how to operate your UI.
WAVE Web Accessibility Evaluation Tool is one example of an online accessibility checker. It identifies accessibility issues and suggests what you can do to accommodate all users.  
13. Review marketing campaigns
Switching marketing strategies is common, especially for small businesses. When you're starting out, you need a strong hook to reel customers in. But a single viral ad or killer copy isn't going to sustain you.
After three months, you have sufficient data to evaluate your marketing campaigns. At this point, you should have accomplished split tests and collated data on user preferences. Use this to your advantage to improve ongoing promotions and subsequent campaigns.
Yearly Checklist
14. Renew your website domain
If there's one thing you should never forget at the end of the year, it's renewing your website domain. When a domain name expires, it goes back to the market where your competitors can buy it and redirect your traffic to their site. 
There's also the issue of rebranding if someone snatches your domain name before you could renew it. If this happens, you will start from scratch and confuse your existing consumers.
Keep track of when you need to renew your domain name by enabling reminder notifications. Or, automate this task so you don't have to worry about missing your deadline. 
15. Redesign your website strategy
Finally, go back to the drawing board to focus on new goals.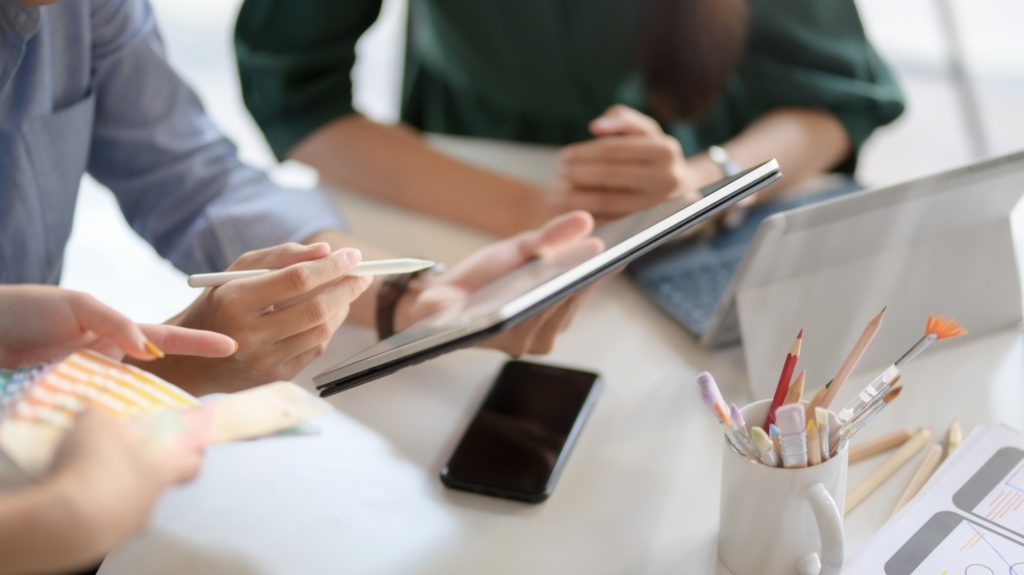 What are your targets for next year? Are you planning to expand your reach? Will you launch new products and services? Answer these questions and assess which parts of your website need to be retouched. 
Get the best web development and website maintenance services
Grow your website and boost conversions with the best web development and design agency. Our team specializes in building custom websites and maintaining them to ensure maximum ROI. Contact DevWerkz today.