A landing page is a custom web page made specifically as an extension of a marketing or advertising campaign. Different landing pages are served to visitors depending on their browser activity, traffic source, and position in a sales funnel.
There are landing pages to generate leads, inform consumers, sell a product, and so forth. In this blog, we list 10 ways to optimize your landing pages to boost conversion rates and sales.
1. Keep your design simple
Landing pages have one goal: to convert a visitor into a paying customer. With a task so direct, its design must be too. 
Landing pages are best kept clean and simple. Flashy graphics and heaps of information overwhelm users and distract them from your offer. Limit the elements of your landing page to the essentials like a brief description of your product or service and your contact information. 
Highlight headlines and CTAs by using contrasting colors. Also, leave room for white spaces to improve readability and to make your design look polished and sophisticated. White spaces also help distribute visual elements on the viewport and guide where users should go next. 
2. Put valuable information above the fold
When web designers say "above the fold", they mean the upper part of a web page that's visible without scrolling. The information and links you put here are crucial because not everyone would care to read what's on the entire page.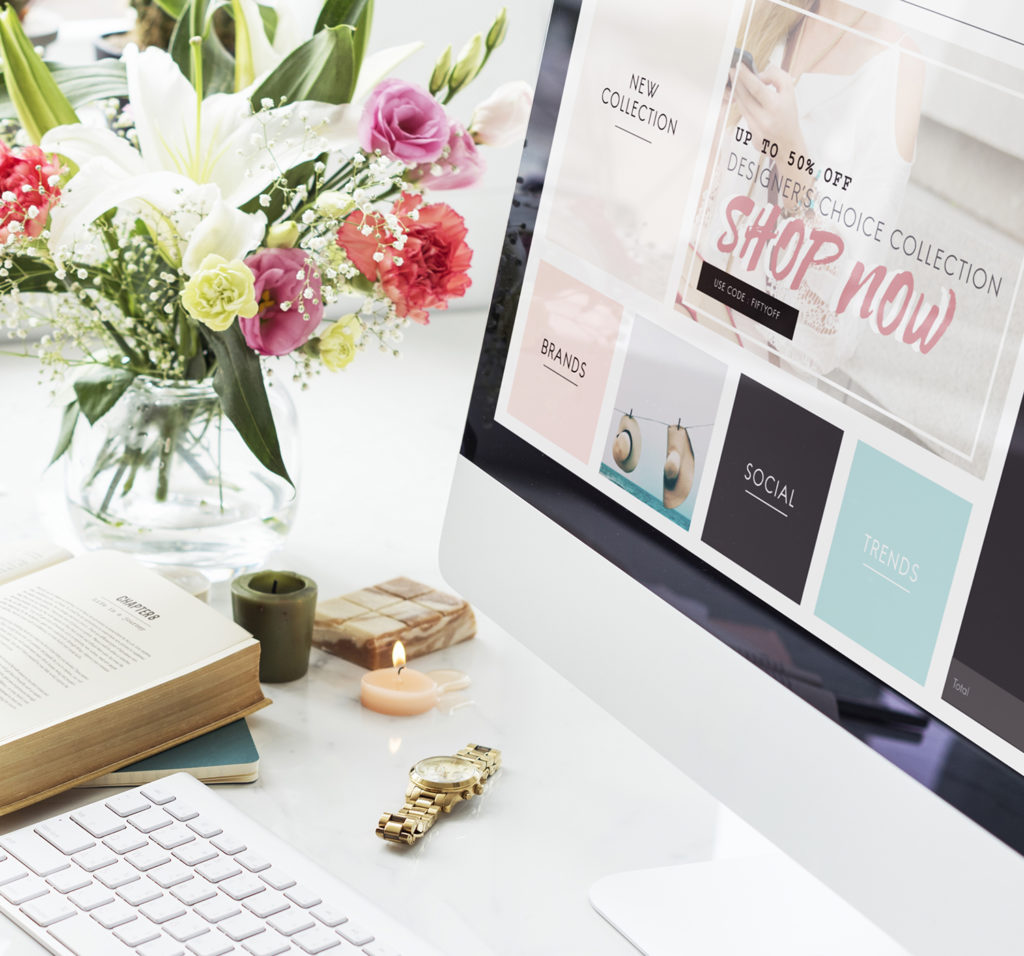 The most important things to have above the fold are your unique selling points. Place yourself in the shoes of your potential customers and ask "what's in it for me?". If your content provides a concise yet satisfying answer, you're on the right track. 
Phrases like limited time, don't miss out, and hurry create a sense of urgency that nudges users into action. Finally, don't forget to tell users what to do next. Either encourage them to scroll down or provide a link that will complete their transaction. 
3. Simplify forms and navigation
The foundation of any business's success lies in how well you know your audience. Digital marketers emphasize the importance of collecting data on your website. But do it wrong, and you'll drive leads away.
A good landing page is designed with simple forms. The fewer fields users need to accomplish, the more likely they are to fill them out. Save additional questions for later and ask only for the basics (i.e., name, email address, state). In general, you should have no more than seven fields.
Navigation menus must also be simplified on landing pages. Ditch your standard navigation bar for just a hyperlinked logo to your homepage. This will lessen the chances that a user wanders away without clicking on your CTA.  
4. Feature relevant images
Engaging in eCommerce can feel very impersonal. The limitations of online shopping make it harder to establish trust between you and your customers. 
To fill such gaps, it's good to feature relevant images on your website that humanize your brand and complete the story you're telling. On landing pages, the right images enhance user experience thereby boosting conversion rates.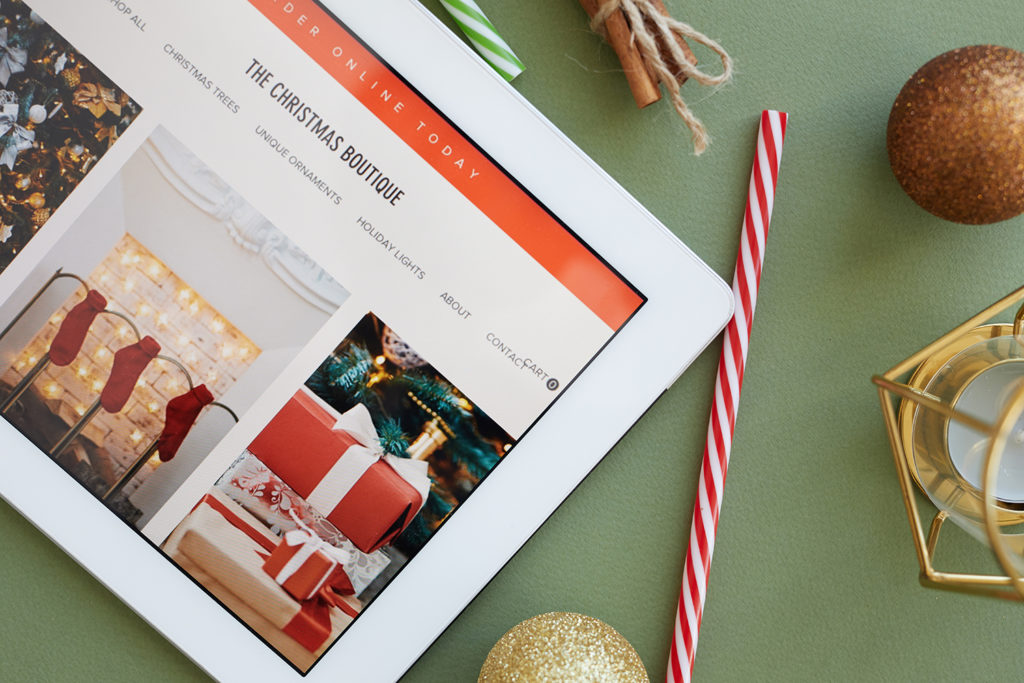 Studies show that adding images of people increases dwell time, but only if they're realistic and placed strategically on the page. For example, placing a model's eyes or fingers in the direction of primary page elements serve as visual cues to direct users' gaze. 
If you're working with product photos, make sure they're detailed and clear. Pro tip: you'll get better results by making your product photos interactive. Ask your web designer to enable a zoom plugin or 360° rotation.
5. Add social proof 
Another way to get visitors to trust you is by adding social proof. Testimonials are the best kind of social proof on landing pages. You can get creative and ask your long-time customers for video testimonials, but quotes work just as well. 
Include your customers' full name, job title, and photo along with their quote, and place these below your form. If you're just starting out, feature the most positive product ratings you have so far. 
Another option is to add social sharing buttons showing the number of shares or likes earned by your content. These not only serve as social proof but are also means to promote your brand on multiple online platforms. 
6. Match content with traffic source
Personalized experiences always win over generic welcome messages and emails. If you want to have an edge over your competition, you need to craft a seamless journey for your buyers across all channels — including landing pages.
The content of a landing page needs to match the traffic source. Keep your headline and copy consistent to prevent confusion. If a visitor clicked on an ad saying "Start your 14-day free trial", your CTA should follow suit. 
The same goes for visual elements. It's not to say that your ad and landing page should have one look, but they have to appear connected. Using the same color scheme and typography makes landing pages feel familiar to visitors, effectively imprinting your brand and trustworthiness.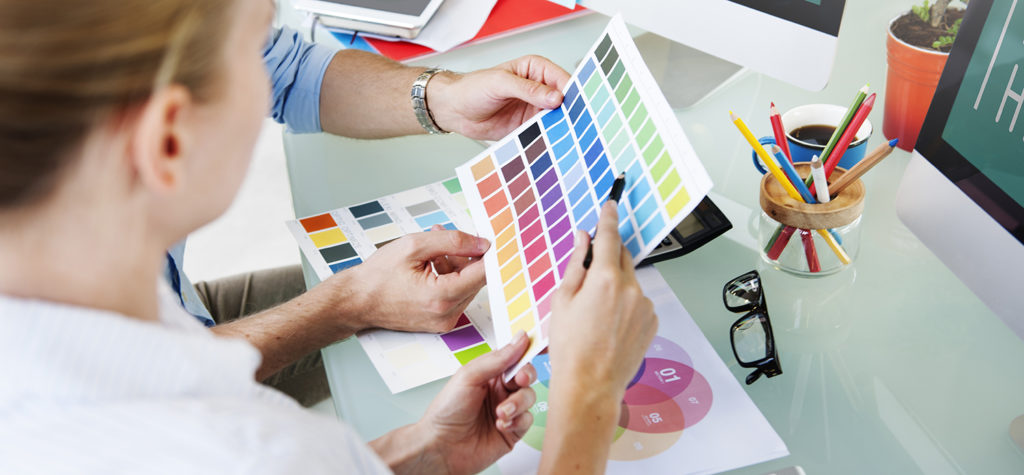 Most importantly, customize landing pages for different traffic sources. Don't just direct users to your homepage no matter where they're coming from. Instead, craft a landing page that gives more information on the content they consumed from their point of origin. 
So if a user came from a podcast, serve a page that's relevant to the podcast topic they listened to. Simple tricks like these go a long way in improving conversion rates. 
7. Optimize your CTAs
We've mentioned CTAs a lot in this article, and rightly so. CTA buttons make or break your landing page. They're responsible for delivering the final push that gets users to leap into action, whether it's buying an item or subscribing to your newsletter. 
Click here, buy now, and add to cart are staple CTAs. The trick is to short action-oriented words that trigger an immediate reaction. 
Apart from the text, the design of CTA buttons is equally crucial. You want them to stand out and be easy to click regardless of the device a user is on. 
Green and orange buttons perform well, but it's really going to come down to your website's design. Just make sure they pop out from the rest of your visual elements. 
8. Keep SEO in mind
Your landing pages may stand alone, but ultimately, they're part of a grand marketing strategy. The best SEO practices for landing pages are similar to any other part of a website.
Use high-volume keywords in your copy, especially on your homepage. Focus on search intent rather than thoughtlessly inserting chunks of keywords into your content, and never attempt keyword stuffing. 
To help search engines index your landing pages, add meta tags and customize URLs. Ideally, a URL should only have 50-60 characters with target keywords on the lefthand side of the link. And of course, monitor page speed and target load times below three seconds.
9. Try an exit popup
Exit popups are messages that appear when a user attempts to exit from your website. They reduce bounce rates by giving visitors a reason to stay like a product recommendation or suggesting a blog post.
Effective exit popups are usually made up of strong imagery plus a unique offer. Incentivize a visitor's stay with a special discount or limited-time access to premium content. 
This strategy works best when you know your audience well. Pay attention to your data on web activity and demographics to get a good picture of your consumers.  
10. Conduct A/B testing
Finally, test everything. A/B testing is a method that compares two versions of the same page to see which variation performs better. Do this for headlines, CTAs, images, color schemes — everything that affects your landing pages.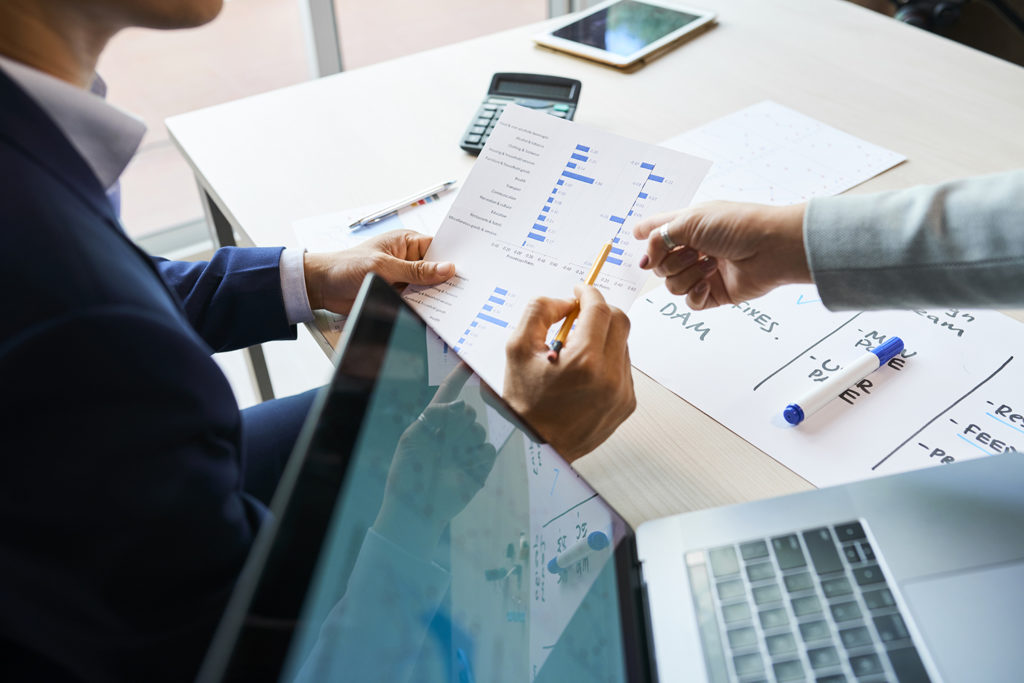 A/B testing increases conversion rates and lets you understand your visitors' preferences. Choose a good A/B testing tool, identify which parts of your page you want to be tested, and set a deadline for each run.
Optimize Your Landing Pages with Devwerkz
Boost sales and hit your targets when you work with a professional team of web developers and designers. We specialize in making robust and stunning websites that convert. Contact DevWerkz today.